With import duty, Tesla cars will be 100-120 percent more expensive.
In a tweet, Elon Musk, CEO of Tesla, has revealed that the company is in discussions with the Indian Government for a temporary relief on import duty for its cars till the setup of a Tesla production facility.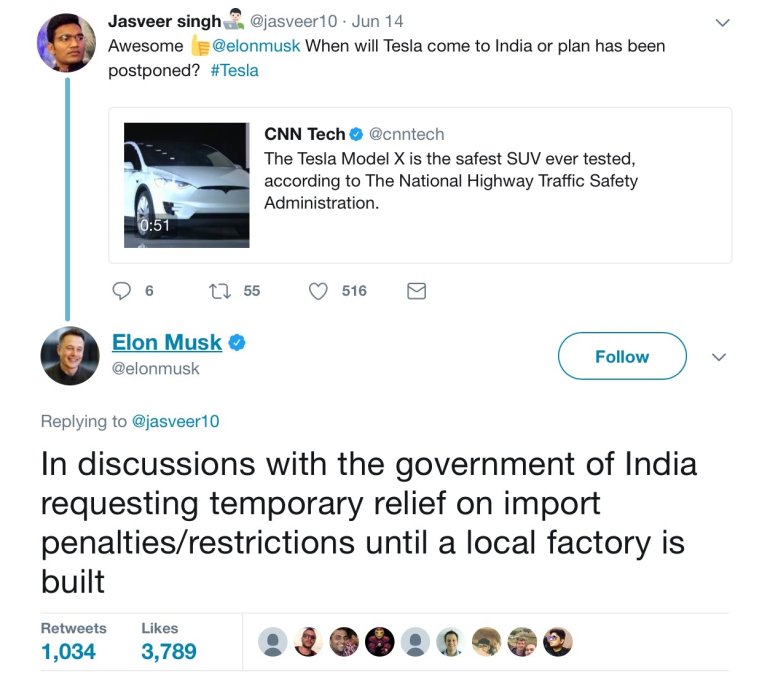 It's unclear if the Indian Government will budge specifically for Tesla or consider a significantly lower import duty for pure electric cars, given that the government aspires to make the country a 100 percent electric vehicle nation by 2030, but cannot make exceptions for some auto makers. Otherwise, Tesla products as well as electric cars from other manufacturers will continue to incur the same custom duty as regular fuel-powered cars; making them 100-120 per cent more expensive over the base price.
Tesla plans to set up a Gigafactory and assembly facility in India. There were reports of Tesla discussing with global component manufacturers Dräxlmaier Group and Magneti Marelli to set up plants in India to source parts locally for the production of its cars. The company is eyeing a minimum localisation of 30 percent for its products, so that it can set up retail trading in the country and follow the direct sales model as in some parts of the U.S and Europe.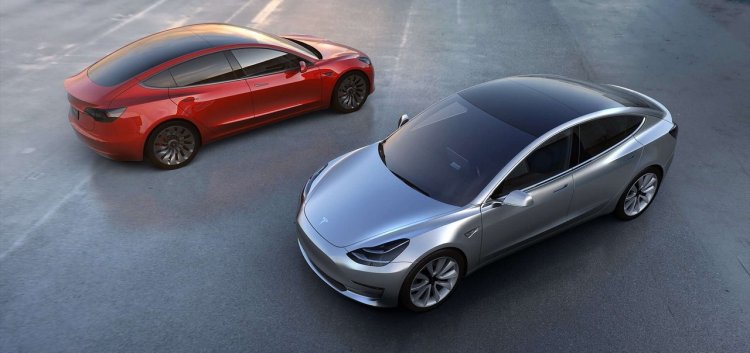 Tesla's most anticipated and affordable product - the Tesla Model 3 - will make its world premiere in production form this July. It is the first product for which Tesla accepted bookings from India, but with Tesla not confirming its launch plans, it could be a long wait for Indians who've placed the USD 1,000 deposit.