DS Automobiles showcased the radical DS X E-Tense concept at the Paris Motor Show 2018 last month. In the French automaker's words, the concept has been "designed to serve as a vision of what a dream car might resemble in the Year 2035."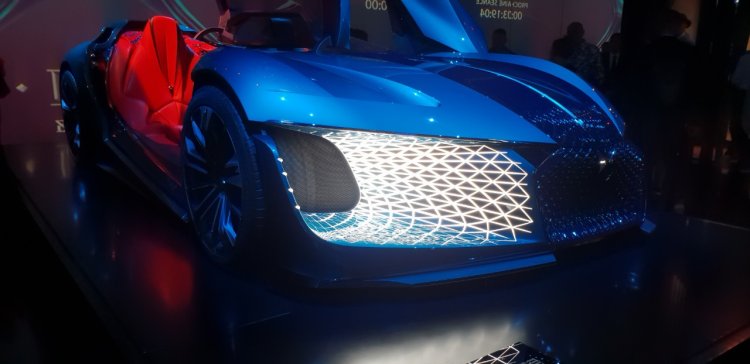 Also Read - Audi PB18 e-Tron concept - Motorshow Focus
The DS X E-Tense concept has an open-top driver's cockpit on one side and a passenger capsule on the other. The unusual, asymmetric design pretty much violates how a car should look like. A major highlight here is the "Light Veil", which stretches across the front and rear fascias. There is a set of 1,500 LEDs under the diamond pattern, which incorporates the light setup into the car's body.
The dashboard of the DS X E-Tense is basically a "hi-fidelity soundbar" that packs five speakers. The car has a see-through electro-chromatic glass floor that provides a view of the road. The passenger cell offers a jump seat that can be retrieved from the foot-well. The additional seat increases the total occupancy count to three. Furthermore, the concept offers a coffee machine and "Iris", the car's personal assistant. The bodywork can recover its original shape after an impact.
The DS Automobile's Formula E team has a hand in its development, and that is to say that it's a pure electric car. The electric motors are located within the front wheels, while the battery pack is housed at the rear. For road use, the peak power is at 400 kW (540 hp), and that in a 'circuit' mode, that figure rises to 1,360 hp. The car offers an active suspension with ride-height optimisation.
The DS X E-Tense has a carbon fibre chassis, while its suspension comprises 'innovative' springs and torsion bars. The traction, grip and deceleration are controlled by an advanced active system that optimises the car's performance.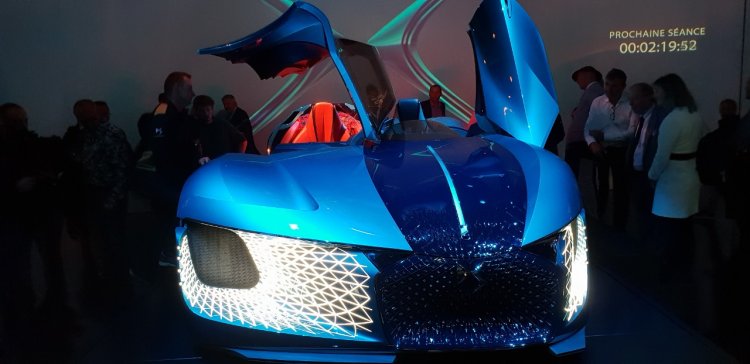 Also Read - Peugeot e-Legend concept - 2018 Paris Motor Show Live
The X E-Tense show car is not going into production anytime soon, but DS Automobiles could use the learnings from its development and its technologies to an extent in its future high-end cars.