Can be driven upto 360 km on a full charge.
The DS E-TENSE unveiled at the 2016 Geneva Motor Show is the PSA Peugeot Citroen's one year-old luxury brand's electric grand tourer concept car. It previews the company's future direction for both design and technology. Finished in exclusive metallic green ametrine paint, the DS E-TENSE is as French as it gets, shaped in a distinctively sculptural design with bold lines. The showcar is 4.72 m long, 2.08 m wide and 1.29 m tall.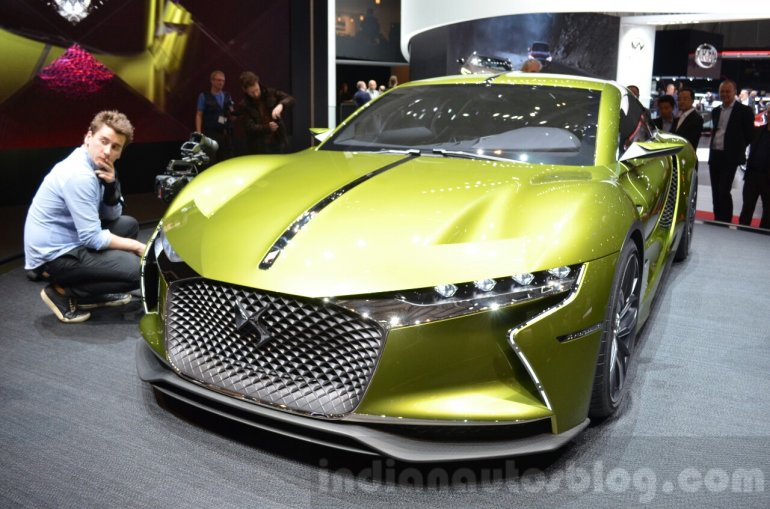 Exterior highlights include DS ACTIVE LED VISION headlights, LED daytime running lights which can rotate at 180°, LED tail lights and DS 1955 inspired indicators (rear). 800 hours were spent on designing, testing and producing the interior by the DS upholsterers. The interior specialists have given special attention to the upgraded watchstrap seat design and the dashboard. Cold steel has been used for the dashboard, which gives it a futuristic look. Other interior tidbits include tulip-shaped steering wheel and hobnail pattern around the toggle switches of the central console.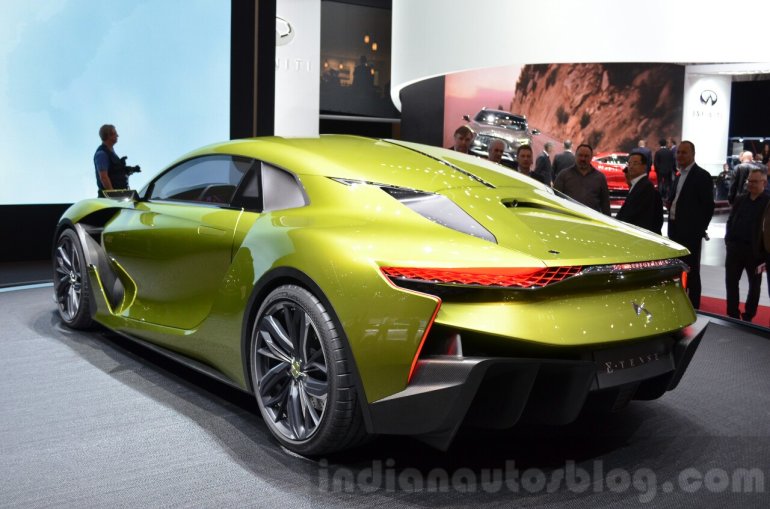 Coming to the technical aspect, DS wants the world to know that it's a Formula E world championship competitor now, and the DS E-TENSE concept showcases its electric automotive technologies. The pure electric concept makes 402 hp and 516 Nm of torque, not to mention the impressive combined driving range of 310 km (urban: 360 km). The source of power are lithium-ion batteries placed under the chassis to keep the centre of gravity low and enables even torque distribution between the axles. The concept car can reach from 0-100 km/h in 4.5 seconds and a maximum speed of 250 km/h.