As much as we enjoy modern-day motorcycles, we also have a thing for classic bikes. We have consistently brought you restoration jobs of classic motorcycles that were saved from being scrapped. One such person who has been rescuing retro bikes and scooters is Dr Jeswant Thomas. We have already covered many of his prized possessions that include a rare Honda Elite 250 and Yezdi 250 Classic II among others.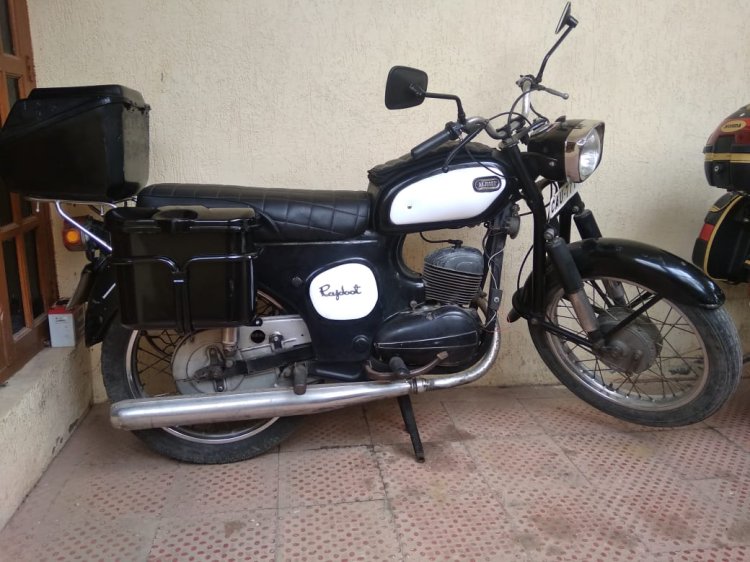 Also read: Reader's restored Yamaha RX-Z invokes nostalgia
We recently spoke to him about his Rajdoot 175 that he had purchased in 2017. Just like the Yezdi, his new ride had a unique story behind it. In August 2017, Dr Thomas's friend, Srihari lost his Rajdoot 175 to thieves. Since then Dr Thomas started to search one for himself, and at the same time, tried to get leads to find his friend's bike. While he could not recover his friend's motorcycle, he managed to buy himself a Rajdoot in a decent condition.
It was a single owner bike and was in a properly working state. The motorcycle came to life in the very first attempt. However, Dr Thomas was shocked to know that the tank had water mixed with petrol. After draining the fuel tank and cleaning the carburettor, the motorcycle was ready to roll. In an attempt to make it look unique, Dr Thomas gave the Rajdoot's fuel tank white accents, replacing the silver panels.
The front features a rectangularly shaped headlight with chrome mask. A single-pod instrument console sits behind the headlight. The dual-tone fuel tank is followed by the stock saddle that gets a square pattern.
The 173 cc, single-cylinder, two-stroke engine is paired with a 3-speed gearbox and could propel the motorcycle over 100 km/h. Conventional suspensions perform the shock absorbing tasks while stopping power comes from drum brakes on both ends. The bike rides on wire spoke wheels that give it a proper retro look.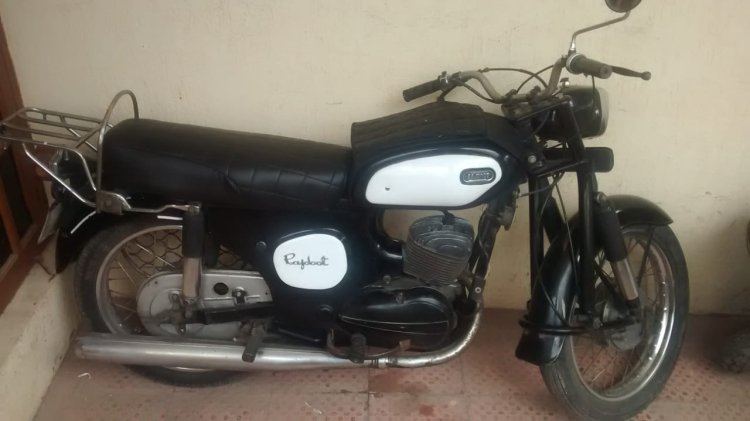 Also read: Reader's 1960 Lambretta Li150 looks as stunning as it did 58 years ago
The only change that Dr Thomas made to his motorcycle includes the addition of a top box and two side boxes. Apart from the boxes, and the white paint to the fuel tank, the Rajdoot 175 is in a complete stock condition. The motorcycle looks almost picture perfect, and we wish Dr Thomas many happy miles on his prized possessions.