Daimler India Commercial Vehicles (DICV) which successfully made inroads in the Indian trucking segment with the BharatBenz brand is not resting on its laurels. The Hindu reports that DICV is working on a new truck platform which is codenamed Project Thunderbolt.
The first commercial vehicle based on the new platform would be unveiled at the IAA 2014 in Hannover, Germany in September. The project has significant involvement by DICV's outgoing Managing Director, Mr. Marc Llistosella, who will take up his new assignment as head - marketing, sales and after sales, Daimler Trucks Asia and DICV, based in Tokyo.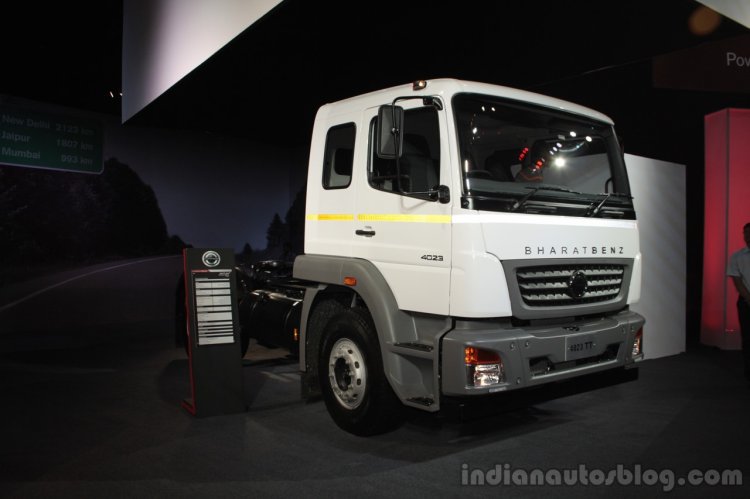 The Thunderbolt project would attain fruition by the third quarter of 2015. Just like the current BharatBenz trucks which are re-branded as Mitsubishi FUSO (MFTBC) for the export markets, the upcoming platform is also expected to cater to both DICV and MFTBC brands under Daimler Trucks Asia.
Established in September 2012, the BharatBenz brand kick started the rise of the mid-premium CV segment and has sold over 10,000 trucks in India with a market share of 6.8% in the heavy-duty segment. In addition, DICV exports Mitsubishi FUSO trucks to markets like Indonesia, Sri Lanka, Bangladesh, Zimbabwe, Kenya, Zambia, Brunei and Tanzania.
The company will also start production of BharatBenz (front engined) and Mercedes-Benz (rear engined) buses next year.
[Source: The Hindu]