While the Mahindra Scorpio hybrid remains India's first and only hybrid SUV, Indian designers are coming up with all kinds of ideas to provide alternate propulsion to vehicles that can handle long distances, low fuel quality and potholes without twitching a muscle. One such designer is Sunil Konjaril who has proposed a SUV concept with interesting features.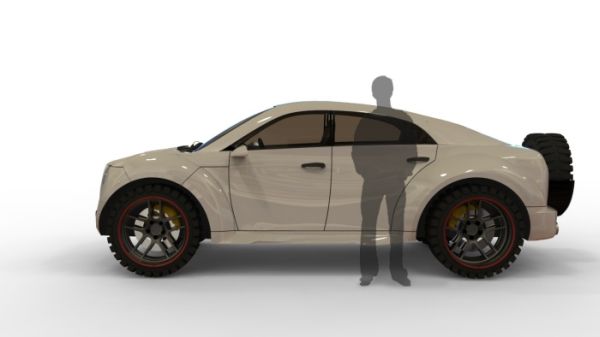 1) The hybrid powertrain uses a combo of internal and external combustion engine (think steam engine) to drive the wheels.
2) Heat generated by the working engine, brakes as well as the vehicle's environment is harnessed by a stirling engine to replenish the Li-Ion battery pack that moves the vehicle from standstill and in low speeds.
3) The heat trapped from the different systems is passed on to warm tubes consisting of molten salt that is another source of power while the liquid nitrogen charges the on board batteries.
4) Like a normal hybrid car, the batteries power the vehicle at low speeds while the internal combustion engine kicks in when hard acceleration is needed.
Sunil has styled the vehicle to keep it abreast with modern utility vehicles. He has shortened the overhangs and the lowered the height to better handling and decrease fuel consumption.
Sunil Konjaril's Hybrid SUV Concept
[Source - AutoMotto.com]