DC Design have announced a press conference tomorrow at the Auto Expo. The Indian design house will have two important cars to show - a sub-Nano compact car and a radically designed SUV.
The small car is believed to called 'TIA' and a teaser image of its front end was released last week. The TIA will be a two-seater car with an overall length of 'under seven feet'. We think its likely to be a convertible.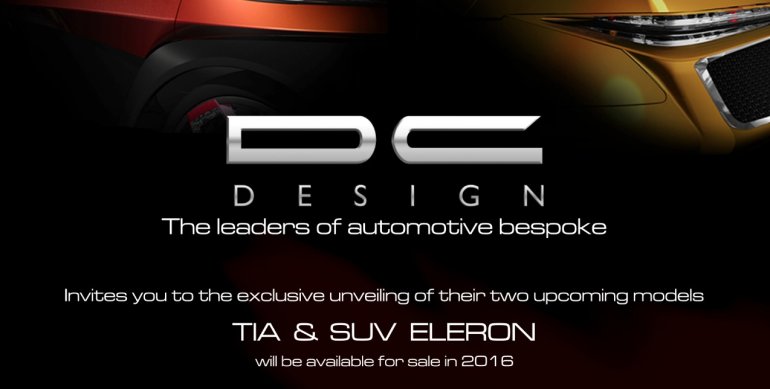 The SUV, named 'Eleron' will be a convertible as well. It will have seating capacity for four adults and will be "irrationally dimensioned" with "drop-dead gorgeous" looks, according to Mr. Dilip Chhabria, founder of DC Design.
Both these cars will appeal to niche audience and will be priced between INR 18-40 lakhs. Sales of these cars will start in 2016. DC will also commence deliveries of the Avanti, India's first supercar, this month. The first batch of 25 cars will be handed over to its owners at the committed INR 25 lakhs price.
Stay tuned to Indian Autos Blog for further updates on these cars.