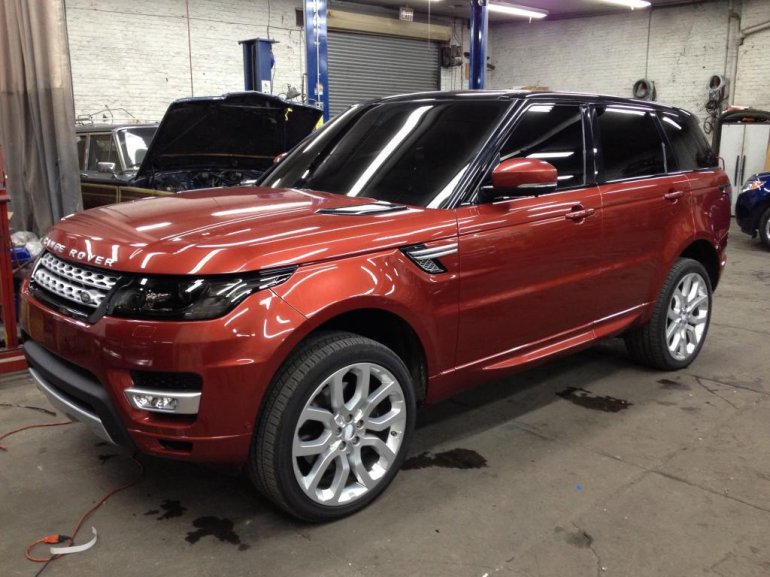 MailOnline has reported that Skyfall star Daniel Craig, who plays James Bond on-screen, will reveal the new Range Rover Sport following a stunt on Tuesday night in New York, on the eve of its first public outing. He has filmed scenes with the new Sport in secret locations around the Manhattan area, that will air before the premiere, MailOnline claims.
Craig used a Range Rover to arrive at one of the premieres of Skyfall and should know to tell a Q7 and a Range Rover apart unlike some uninformed 'brand ambassadors' who are called to reveal cars just for a glamourous photo opportunity!
The 2014 Range Rover Sport is a compact, low-slung version of the regular Range Rover with plenty of oomph under the bonnet. The car's a big hit with premiership footballers and A-list celebrities. In fact New York is the single biggest market for Range Rover in the world and there can be no better place or time to unveil a new version.
View the allegedly leaked press shots of the 2014 Range Rover Sport
Land Rover has dropped several clues about Daniel Craig revealing the new Range Rover and has invited fans to watch the unveiling of the car through online video streaming. Leaked pictures of the car sporting tints and well-polished body panels is reported as the example that will be brought to the venue on Tuesday.
[Source - DailyMail.co.uk]