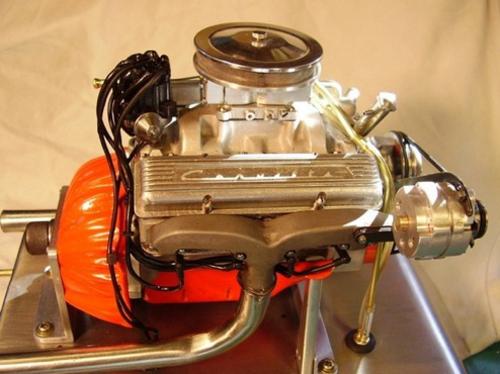 Well, we always knew that high revving V8's were made only by Germans and Italians but we have a true blue American high revving V8, well at least we get a scale model. Now to find a prototype car to test this monster.
Find the video after the jump
It may not sound much different that a weed-whacker, but I can assure you that if this 1/6 scale replica of the 1964 Chevrolet Corvette L76 327 cubic-inch V8 was put into a tiny car, it would give a Leprechaun the ride of it's life. The mini four-stroke engine was fabricated from scratch by a guy named Jim Moyer, and it can hit a staggering 11,000 RPM when opened up. Impressive.
Have you seen?
A car that has a mix of the Lamborghini Reventon and the Ferrari Enzo
An article with images explains the absence of pickups in Russia
Source-  Gizmodo