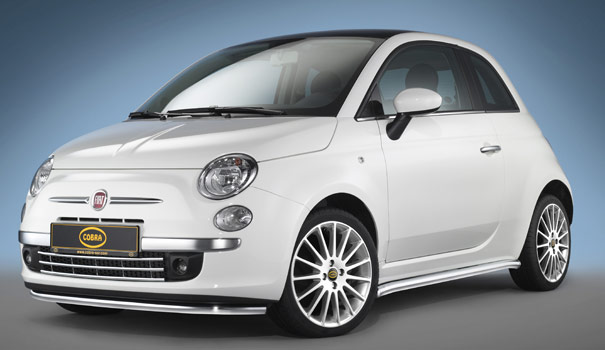 Charismatic, Fancy yet elegant Fiat 500 which was launched recently in India gets tuned by Cobra Technology & Lifestyle to given a modern incarnation to this classic Italian car. Cobra Technology & Lifestyle drew upon decades of experience in producing off-road accessories and transferred that experience to the passenger car. Cobra T & L mainly known for its bull bars, have implemented their own style to the Fiat Cinquecento (Italian for 500).
The plastic front grille which comes as an OE in fiat 500 is replaced with Cobra Technology & Lifestyle's  glossy stainless steel grate. The patented Cobra CITYGUARD® made from shiny stainless steel tube with diameter of 43 mm.
It also has a side skirt again made of glossy stainless steel with diameter of 48mm which refines the car looks. But that's not the end we have the rear part. The rear apron comes with the Cobra rear guard that follows the lower contours of the rear bumper. The striking stainless-steel tubular guard has a diameter of 42 mm and protects the rear from minor parking damage.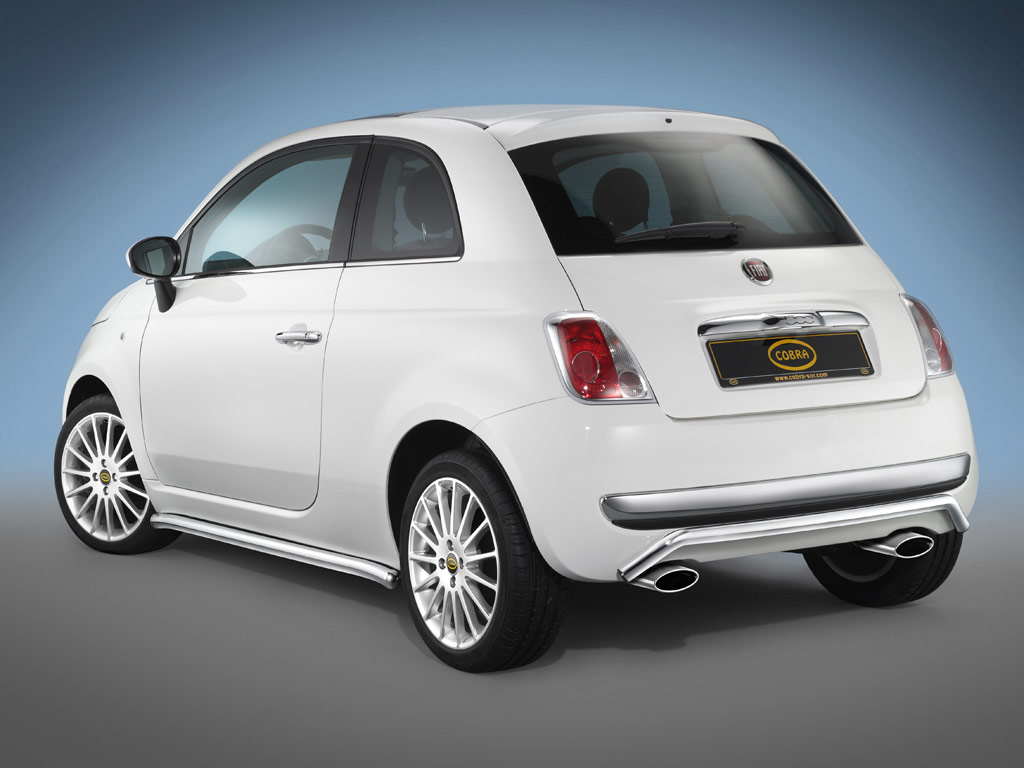 The sporty yet classy Cobra CN10 7Jx17 multi-spoke wheels fill out the wheel arches with tires in size 205/35 R 17 front and back. Further the  Cobra Technology & Lifestyle specialists have further developed a sport exhaust system for the Fiat 500 with two large oval exhaust pipes measuring 140 x 60 mm gives the car a Royal touch.
Source- Babez