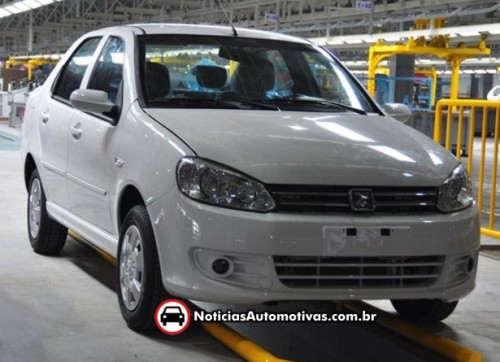 Chinese manufacturer
Zotye Auto
, which had tied up with
Premier India to launch the Premier Rio
in India, has acquired rights for Fiat cars in China and they have started producing remodeled Fiat Palios and Sienas with 'Zotye' badging. These car gets a thoroughly revised styling and don't look similar to the
Fiat
Palio and Siena at all. The cars features two petrol engines, a 1.3 liter producing 99 hp and 126 Nm of torque and a 1.5 liter producing 119 hp and 147 Nm of torque. The cars come with three transmission options, a 5-speed manual, 5-speed automatic and 4-speed sequential shift tranny.
Zotye
Palio's exterior looks refreshing. The cars interiors get a huge makeover and draw inspiration from the
European Ford Fiesta.
The Chinese Palio is loaded with safety features like Dual-airbags, ABS with EBD. The Zotye Siena's exterior is a 'sad' interpretation of the
Volkswagen
Polo at the front and an
Audi
at the back. The side profile looks like a disfigured form of a
Ford
Crown Victoria (the cop cars that we see in Hollywood). The
Premier Rio mini-SUV
is nothing but a rebadged Zotye 2008 which again is nothing but a rebadged Daihatsu Terios. Then would these Zotye Fiat cars come to India as a Premier then? Chance-less! Zotye is licensed only to sell these modified Fiats in the Chinese market. That comes a huge sigh of relief for us. :)
Zotye Palio and Siena gallery -
Source:
noticiasautomotivas