Daihatsu, which was known for making small cars, had released a SUV sometime back and has even updated it. Well, to my eyes atleast, it looks like a blatant rip off.
The front looks like the parts of the Toyota RAV4 have been taken and fixed and coming to the side profile and the rear section,it looks like Suzuki Grand Vitara!!
Earlier this year, Shuanghuan was banned for selling its BMW X5 look alike called the 'CEO' in the EU and fined a hefty sum.
Many Chinese manufacturers are also following this easy way of producing cheap cars by imitating successful designs.
Even cars like the Chevrolet Spark (Geely, China), the Smart fortwo, have not been spared. I leave you with some of the Chinese carbon copies.
1. Daewoo Matiz vs Chery QQ
This one was so extreme, some parts of one car fit into the other (e.g. door panel, bonnet etc).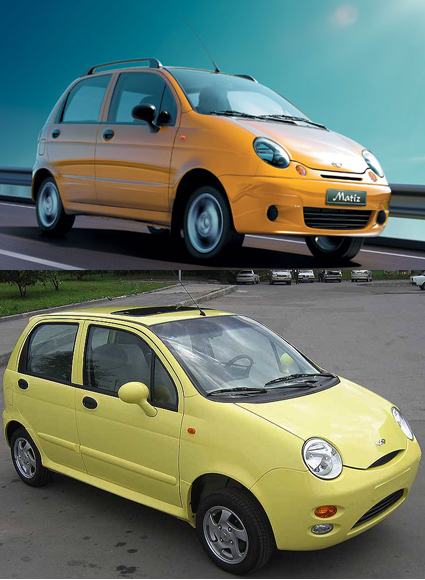 2. Vauxhall Frontera vs Landwind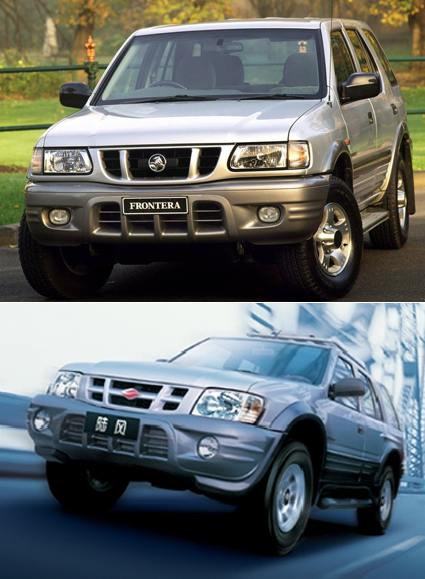 3. Honda CRV vs Laibao SRV
Check out the semi-Audi front logo too!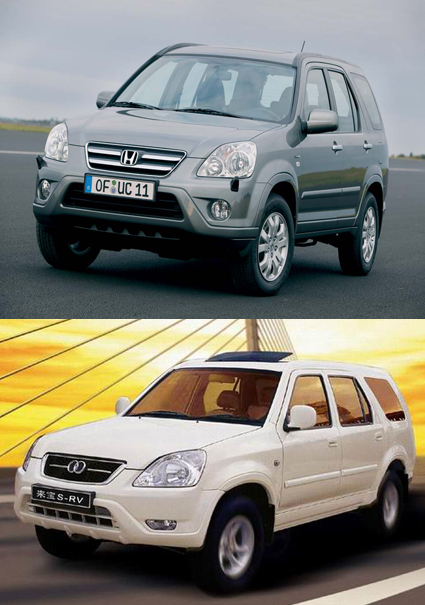 4. Mercedes C vs Geely Merrie 300
The Geely was shown in an auto exhibition. I don't think it was eventually produced looking like this though.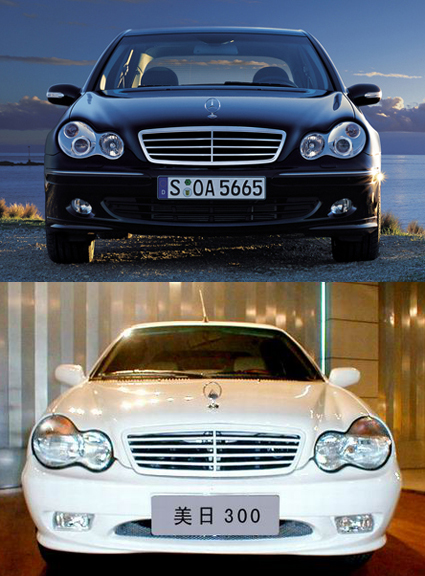 5. Neoplan Starliner vs Zonda A9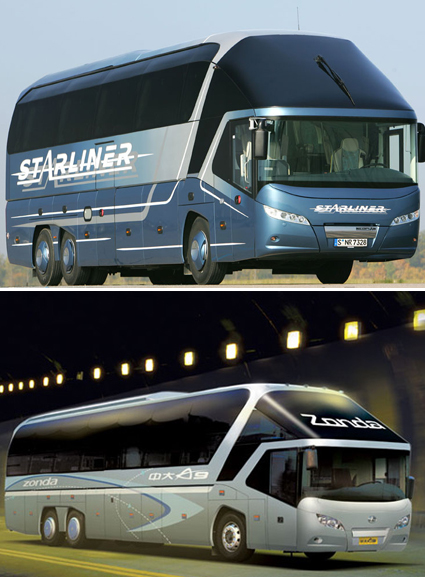 6. Rolls-Royce Phantom vs Hongqi HQD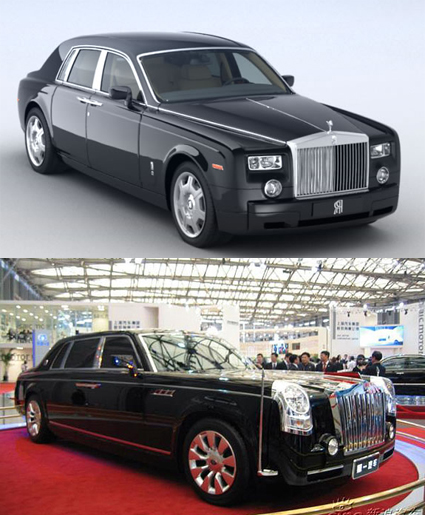 7. Smart vs er. Chinese Smart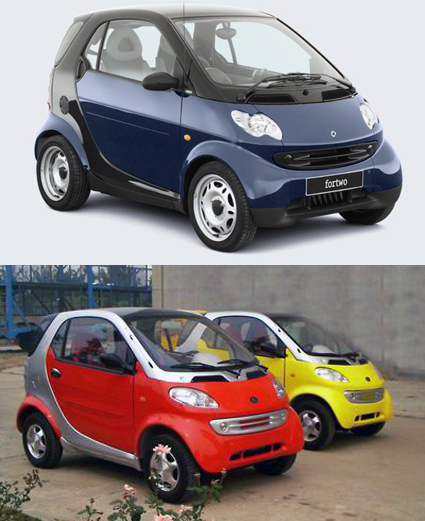 8. Toyota Prado vs Dadi Shuttle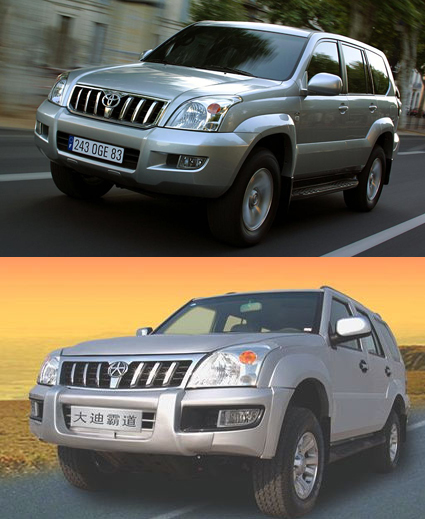 9. Nissan XTrail vs Greatwall Sing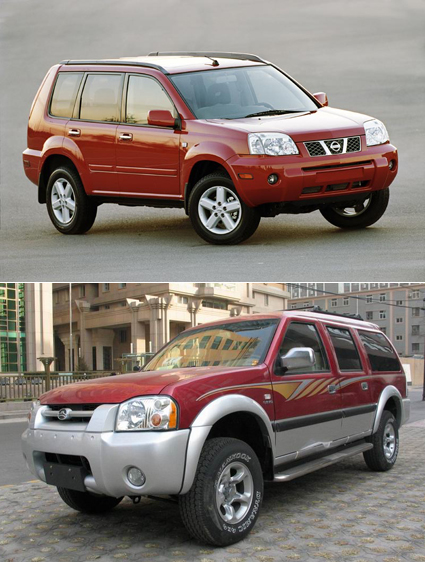 10. BMW 7 vs BYD F6
For this, the copying is not so drastic except the lights, but it does get brownie points for imitating the badge as well.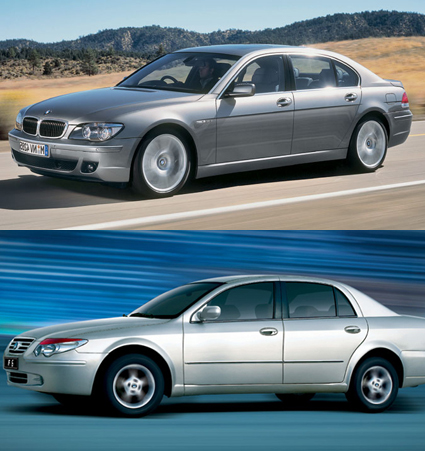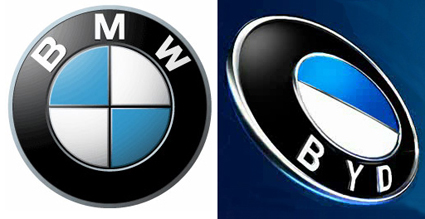 11. Bonus! Toyota Logo vs Geely Logo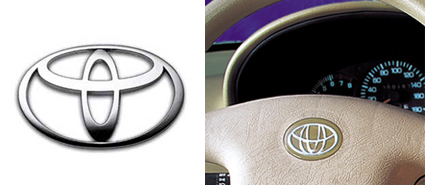 Done reading