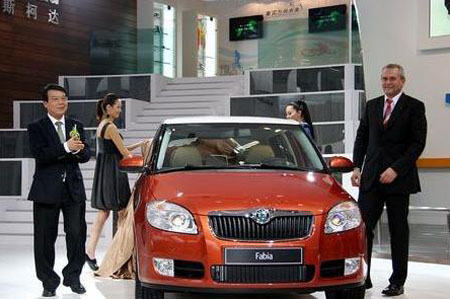 The Czech carmaker Skoda has begun production of its Fabia in China. The Chinese-made Fabia will sell from 85,800 yuan ($12,560) and is anticipated to become the best-selling Skoda in China.
The Skoda Fabia produced by Shanghai Volkswagen Co features a 1.4L or 1.6L engine for choice as well as a Tiptronic 6 gearbox.
In the Chinese market, the Fabia will very easily surpass sales of the Octavia month after month (claim Skoda), and will compete with Shanghai Volkswagen's Polo as an A0-class model.
Since its birth in 1999, the global output of Fabia has surpassed 2 million units, and in the first half of 2008, Fabia sales neared 137,000 units, up 14.5% form one year earlier.
The Fabia was also voted as "the most expected car model" at Chengdu auto show in mid-September by Chinese customers.