According to a report from GBTimes, police in Shanghai were startled upon seeing this Batmobile parked in front of a factory.
Upon closer inspection, it was found that the Batmobile wasn't from Gotham city, but a replica made by 26-year-old local Li Weilei.
[Head to YouTube if you're unable to view the video.]
Weilei and his four friends made it using only scrap material, spending about 70,000 yuan in the process (INR 6.91 lakhs).
The two-tonne replica took over two months to make, says Weilei. Bear in mind that this Batmobile doesn't have an engine, and hence the wheels are not capable of turning (more like Batstationary). However, the doors can be opened to reveal a sparse interior, and that's as far as things go.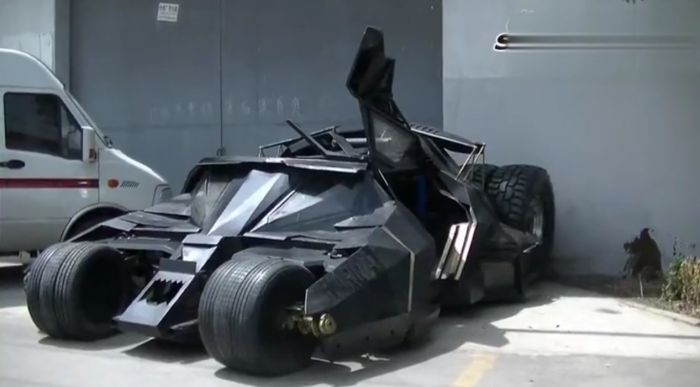 The vehicle, according to the report, is a hit with local residents who like to click photos or selfies with it. So much so that Weilei rents out the Batmobile to local businesses who in turn use it as a prop to lure customers.
With such a business case, Weilei, who has worked as prop maker on movies and television in the past, and his friends have decided to make other such vehicles and lease them to companies. Next up is a full-sized replica of an aircraft, claims the report.
[Source - GBTimes]