Like at Auto Expo 2014, GM's line-up at Auto Expo 2016 also includes its iconic American flagship performance car Chevrolet Corvette.
Priced from US$55,400 stateside, the 2016 Chevrolet Corvette Stingray is powered by GM's 6.2-liter LT1 naturally aspirated V8 engine SAE-certified at 455 hp (339 kW) and 460 lb.-ft. (624 Nm). The fifth generation Small Block engine can be had with a 7-speed manaual transmission with Active Rev Match or a paddle-shift 8-speed automatic transmission. Without any need for an additional performance package, the Corvette Stingray C7 can hit 0-60 mph (0-97 km/h) in four seconds flat. The driver can select from five driving modes - Weather, Eco, Tour, Sport and Track.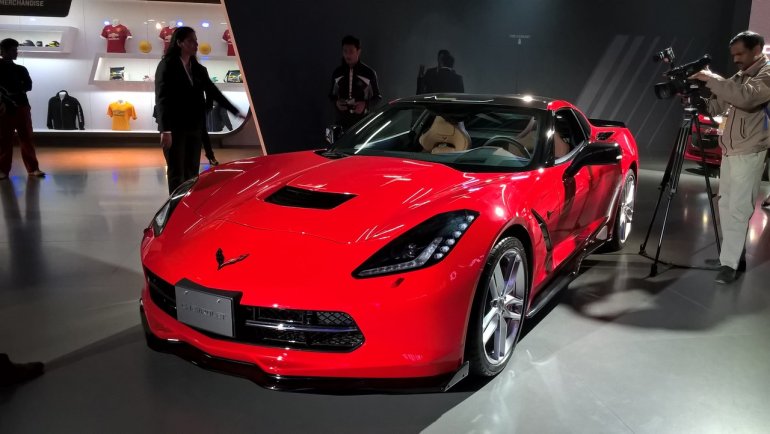 In its seventh generation, the rear-wheel drive supercar features ample weight-savings features like carbon-fibre hood; carbon-nano composite underbody panels; and composite fenders, doors and rear quarter panels. Like the exterior, the interior is equally sporty and premium, with usage of carbon-fibre, aluminum and leather materials and equipments like 8-inch digital instrument cluster, seats incorporating lightweight magnesium frame, MyLink infotainment system with 8-inch colour display and Performance Data Recorder to record driving on/off track.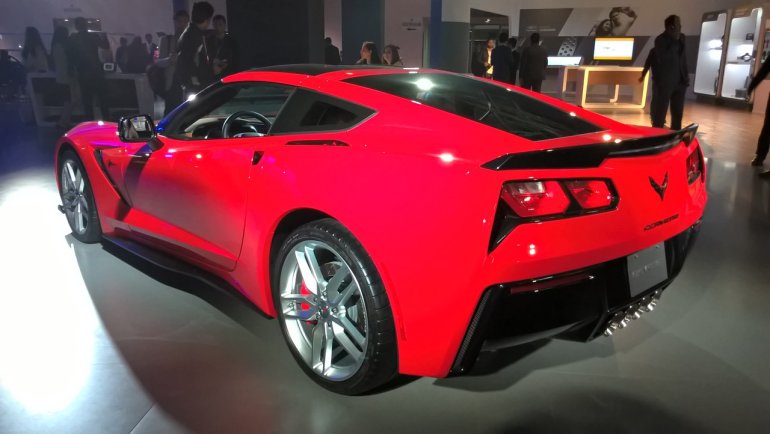 GM has no plans to introduce a right-hand drive version of the Corvette, at least not in the current generation ruling out its launch in India.