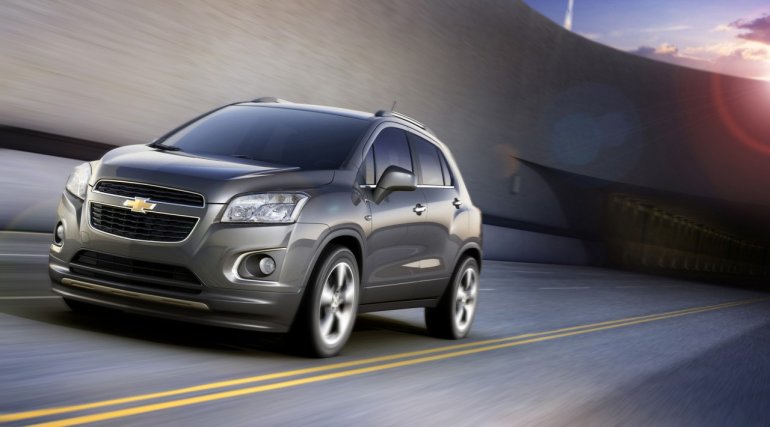 General Motors has revealed the first look of its Ford EcoSport competitor - the Chevrolet Trax - through releasing a photograph.
You don't have to wait very long to see the Trax in flesh as General Motors has confirmed this model's showcasing at the Paris Motor Show in September.
The Chevrolet Trax was rendered by the Brazilian media last week and we've constantly kept our readers updated on its progress to the production line. GM is testing this model in Brazil even as we write this. It is Chevrolet's version of the Opel Mokka or the Buick Encore.
The Chevy Trax is an SUV with dimensions of a large hatchback which brings along with it the fuel economy and dynamics of a small car.
GM says the Trax's interior will be executed with the standards seen on "more expensive vehicles." It will hit the market next year and we can expect GM India to introduce it perhaps at the 2014 Auto Expo.
GM is not very talkative with regard to this model, so we're expecting more details during the run up to the Paris show.