Taking to IndianAutosBlog.com, Mr. Lowell Paddock, President and Managing Director of GM India, gave the following details about the Chevrolet Enjoy MPV.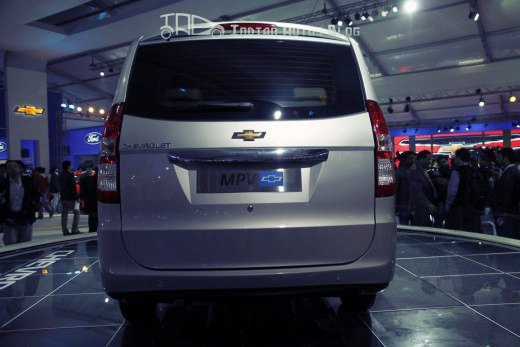 The supremo assured that the Enjoy is coming by the end of this year and the vehicle is in the final stages of its testing. The MPV borrows its powertrain from the Sail.
The same 1.3 litre XSDE motor will finds its way under the MPV's hood with the same state of tune, which means it will be generating 78 PS of power and 205 Nm of torque. He also insisted that the Enjoy's motor won't be getting a VGT.
The Enjoy will be offered with three rows in 2+2+3 and 2+3+3 cabin layouts. Mr. Paddock said that the Enjoy's third row space is better than the segment kingpin, the Innova.
Chevrolet Enjoy is based on the CN100 platform and is the second product to be born out of the SAIC-GM partnership, the first being the Sail.
Mr. Paddock added that the three year free maintenance and service plan, which is GM India's trump card for sales, will be offered as an option on the Enjoy.
The managing director hinted at an aggressive pricing strategy for the Enjoy MPV to take the game straight to the Toyota Innova which is being sold at a high premium.
Stay tuned for a detailed interview report.