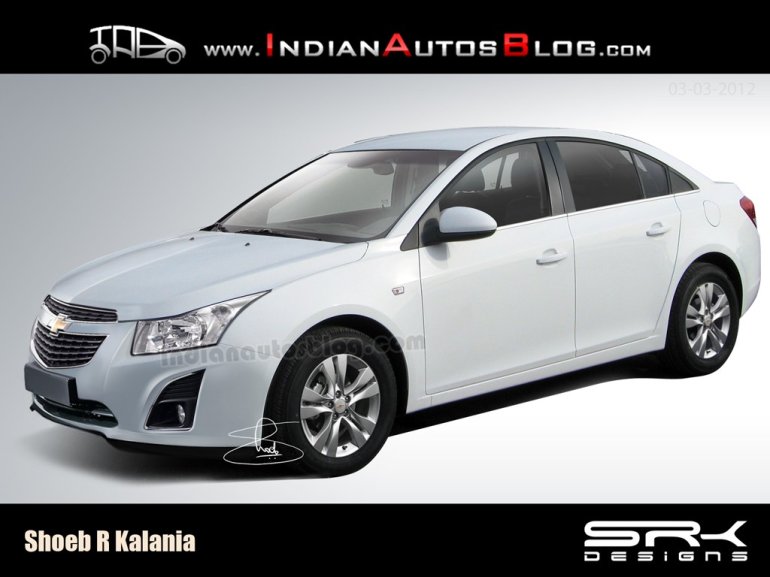 A source with knowledge on matters regarding GM India told IndianAutosBlog.com that the company is preparing to introduce an upgraded Cruze next month.
Our readers are aware that Chevrolet showcased the facelifted Cruze using the wagon body at the Geneva Motor Show. It is believed that the same front end will be adopted on the sedan, as our rendering by Shoeb R Kalania, attached to the left, proposes. The source is not able to confirm if this is the model that launches in India next month.
Frankly speaking, visually, there is not much of a difference between the current model and Chevrolet Cruze facelift. Minor updates feature on the front fascia like a wider chin, newly design fog lamp containers and revised air-dam. A marginally revised tail lamp cluster completes all the design changes in store. There aren't any significant changes to the car's interior.
An official from GM India earlier this year told IndianAutosBlog.com that the Captiva facelift's 2.2-liter engine will not be used on the Cruze. He added that the Cruze will not receive a petrol engine. We suspect the new Cruze could continue using the same diesel engine though we cannot confirm that in this article.
We're investigating, so stay tuned to IAB!