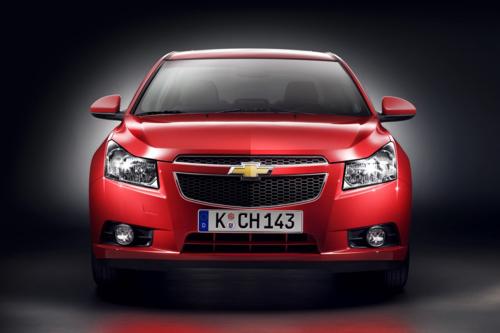 Chevrolet released today the first official images of the Cobalt replacement called the Cruze. General Motors hopes that this will be its next world-car, and that is evident considering it will make its official debut away from home at the Paris Auto Show in October. Sales also begin in Europe in March 2009. IAB had earlier reported on the Cruze which was caught testing and some spy shots are also present. Read the article here.
More info and pics after the jump.
The Chevrolet Cobalt was a great leap forward from the stale Cavalier, and now the Cruze will be great leap in quality from the Colbalt / Optra (in India), possibly giving Chevy a real contender in the entry luxury car segment in India, currently ruled by Honda Civic.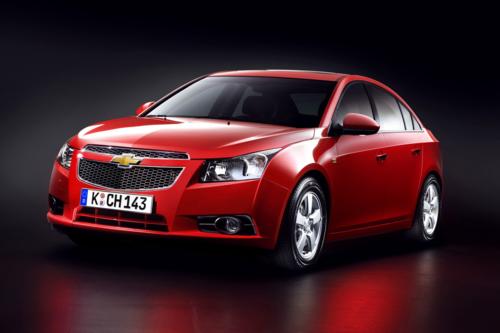 The front end features headlights that extend up and "point" to the A-pillars, and a strong character line running the length of the vehicle sits below a concave bend that sweeps up to meet the windows.
GM claims that fit and finish of the Cruze will be world class for a car of this size, and that its interior will use "grained surfaces, soft-touch materials and low gloss trim panels" to improve its perceived quality. Unfortunately, no shots of the interior were provided, but you can catch a glimpse in this rear 3/4 shot and a spy shot of the interiors.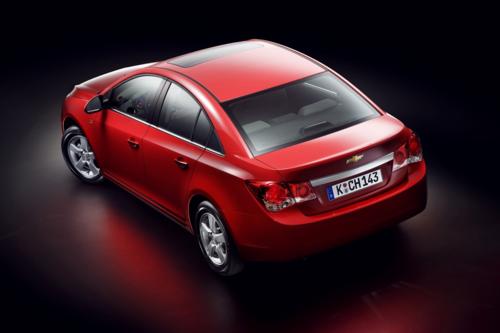 The Cruze will be a global car, and as such it's going on sale in Europe first. It will makes its global debut at the Paris Motor Show in October, where European customers will be the first to check it out in person before it goes on sale in March 2009 overseas. It will be available at launch with a 112-hp 1.6L engine, a 140-hp 1.8L and a 150-hp 2.0L turbodiesel.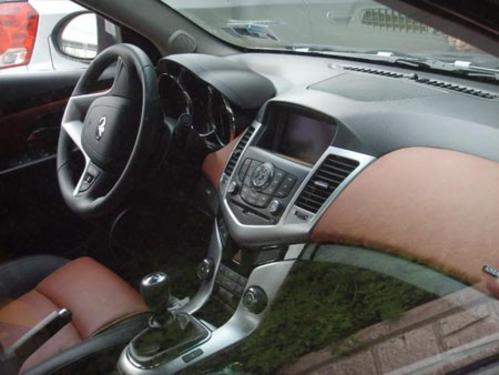 The turbodiesel is the same engine doing its duty in the Chevy Captiva in India and will produce more power for the Cruze, by the use of a Variable Geometry Turbocharger. The 1.6 may not be launched in India as Chevy plans to sell the Optra and the new Captiva alongside each other and therefore the Optra will cater to those looking for a cheaper car. The Cruze is an important model for GM, esp in India where its sales are rising, contrary to its international trend. The Cruze is expected sometime in late 2009 in India after its international launch.
IAB