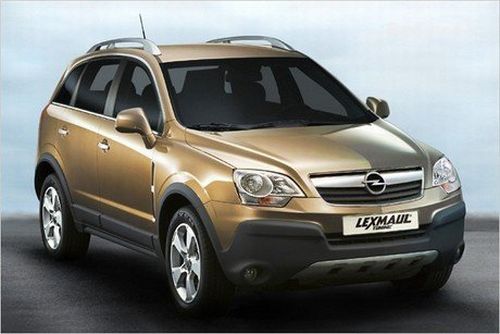 The Captiva SUV from Chevrolet, which looks and drives terrific, has been taken to the next stratum by a German tuning company with a creepy name, Lexmaul.
Nothing really to write home about other than for a ECU tweak which permits the diesel engine to produce 180 hp, instead of the current 150 hp. With the increase in power, the top speed would accordingly increase and the tuner has parallely limited the top speed to 145 mph.
A new side sills and a front lip spoiler are the only changed to its exterior, and the whole package costs $1,168 (approx 50,000 INR, without taxes and shipping charges) and comes with a 2-year warranty. Captiva owners, we think this ain't a nice idea as the Captiva is powerful enough at present. With the increase in power, you would reach 100 kph faster than you normally do, but then fuel-consumption figures would drop (We always believe that a diesel engine was meant to be fuel-efficient). But if you still want to give this package a try, you can visit the tuners webpage through the link after the jump.