Promises 322 km electric range
At the 2015 Detroit Auto Show, GM have taken the wraps off the much-talked-about Chevrolet Bolt EV concept, giving an insight as to what a future BMW i3-rival might look like.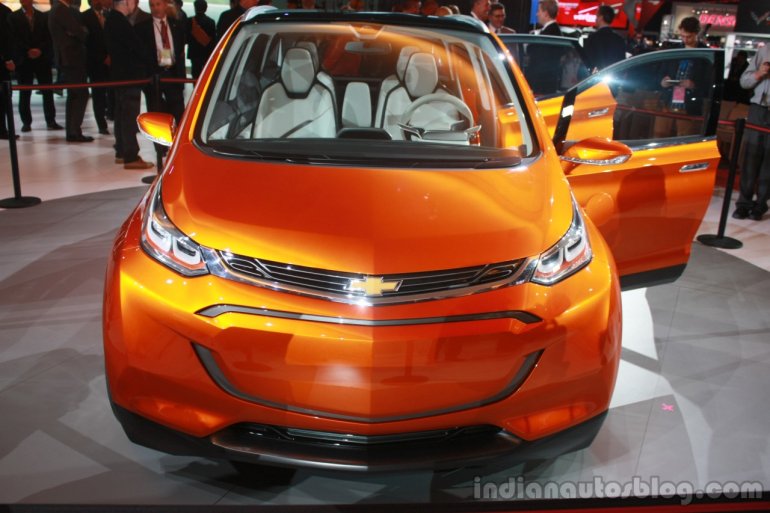 Chevrolet claims that the Bolt EV concept can provide a range of up to 322 km, which sounds impressive in current EV standards. This was possible thanks to the car's lightweight body that consists of materials like aluminium, carbon fiber, magnesium and woven mesh, as well as aerodynamically-optimized vented rear fenders that help increase the electric range.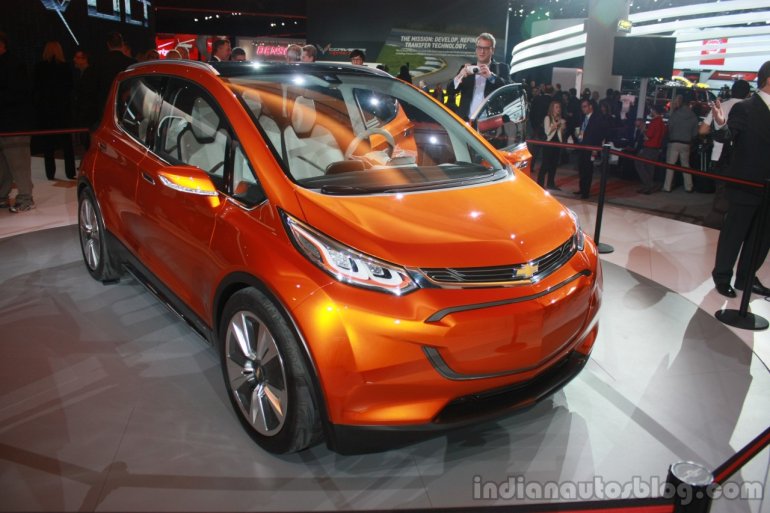 Like any concept car, the interior of the Chevrolet Bolt EV is kept simple and minimalistic. The car has a roomy cabin, complimented by a panoramic glass roof and thin D-pillars. It's also a futuristic cabin, with features like a large 10-inch capacitive touchscreen display on the "floating" center console, while passengers are seated on lightweight, slim seats mounted on exposed aluminum pedestals for good legroom.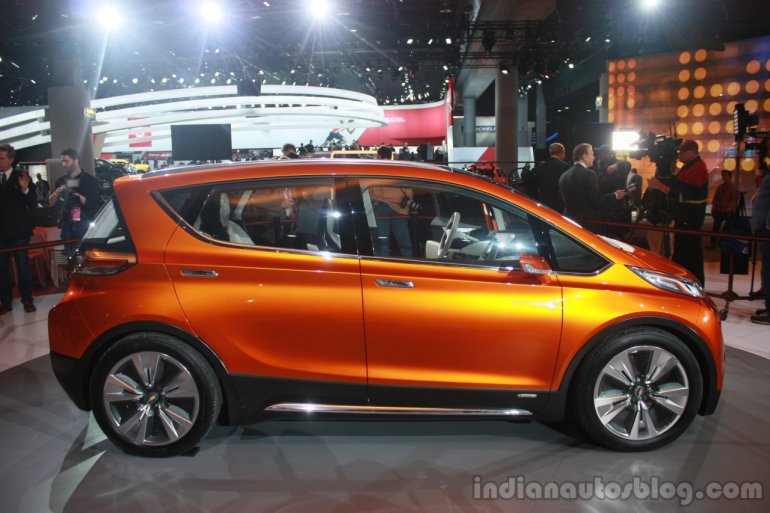 The company also revealed estimated prices for the Bolt EV, which will start from $30,000 (INR 18.6 Lakhs) when it hits production.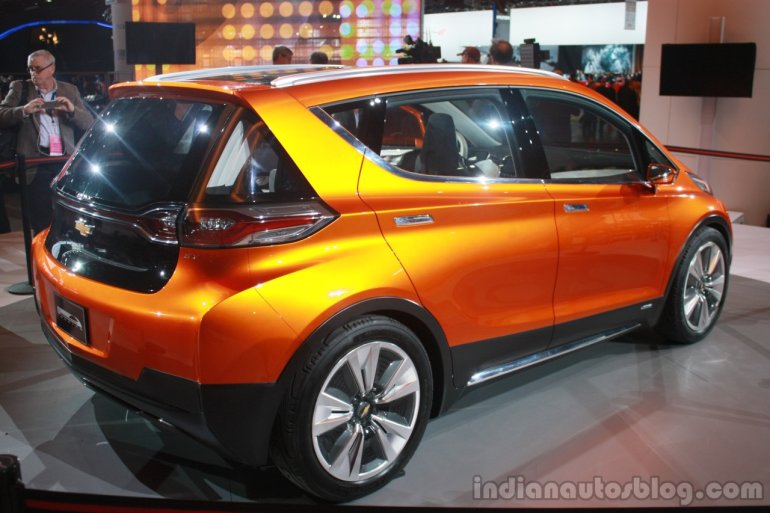 Check the press release below the gallery for more information.
Chevrolet Bolt EV Concept - Press Release
[Can't see the press release above? Head to Slideshare.]