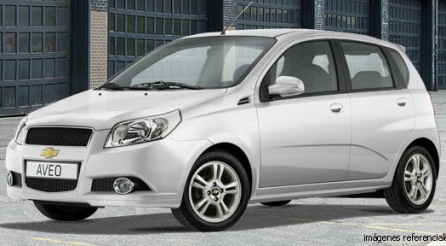 The Chevrolet Aveo GT Emotion special edition comes with 15-inch alloy wheels, special paint and among other standard items on this trim are ABS, Airbags, electric power steering, mp3 player and a better quality sound system.
Earlier last month, a similar special edition Chevrolet Aveo was launched in France
Several reports from Argentina convey the car has become popular among their buyers, many have chosen the 1.6-liter 103hp car for its looks and features.
GM India and Karl Slym - Wake up and smell the coffee. Isn't it about high time the refreshed Aveo and sedan was launched in India?
Source - Motor Show Argentina
Chevrolet Aveo GT Emotion Image Gallery