GM India has started teasing its Auto Expo show star. We're not talking about the new Corvette or the Camaro ZL1 or even the Beat facelift, but we are talking about the American carmaker's all-new SUV concept.
Dubbed the Chevrolet Adra concept, here is the side profile of this sub-4 meter SUV. Indian Autos Blog can confirm that this concept indeed measures under 4 meters in length. The name Adra (pronounced Adh-ra), refers to 'rock' in the Sanskrit language, informs our source.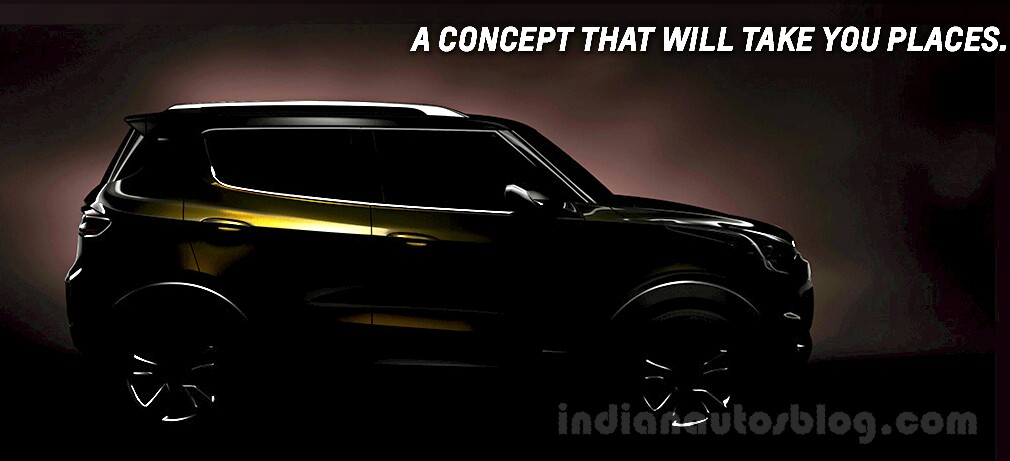 There is good reason for GM to choose an Indianized name for this concept. And that is because this concept was designed by Indians and developed at the General Motors Technical Centre in India.
Our source reveals that the concept will adopt the design found in global Chevrolet models such as the Trax. The ground clearance of the crossover will be on par with the competition as well.
Speaking of competition, the Adra, when it enters production, will be a key rival to the Ford EcoSport in India. It will also be Chevrolet's smallest SUV, as even the Trax measures 4.2 meters in length.
The Adra will have its world premiere tomorrow at the Auto Expo. Stay tuned to Indian Autos Blog for more updates on the car.