By Akshit Juneja & Gaurav Malik.
Selling a used car in India can be a tedious exercise. With multiple listings on different online portals, numerous spam calls, random inspections by mechanics and endless negotiations with individual buyers, it's definitely a time-consuming process at the end of which, we mostly don't get a fair price for our cars.
This is why a TV commercial by CARS24 - a Gurugram based company that promises to provide car owners an efficient and reliable way to sell their car – caught my attention. They have pretty bold claims - Best Price Guarantee, Instant Payment, Free RC Transfer. Having sold my car just a few months back to a local business, these promises sounded too good to be true.
As we checked theCARS24 website – https://www.cars24.com, we figured out that they are already present in 10 cities with 50+ branches. Being eternal skeptics, my colleague Gaurav and I decided to verify these by planning a visit to the nearest CARS24 branch. With no intention of selling a car, we took my father's 2010 Toyota Fortuner with us for the experiment. Mechanically, the car was in top condition but being a resident of Delhi – the body had lot of scratches and dents. Now that's a given for a Delhi car! The local dealers often utilize these factors to bring down the estimated resale value for a car. Thus, it was an actual test for CARS24 to quote a fair price for a car that's not in the best of external condition.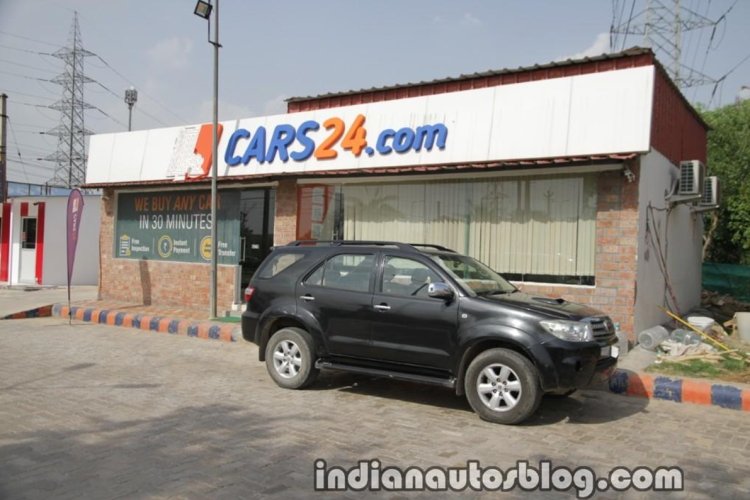 Since we didn't explore the website properly, we missed out on the fact that a customer needs to get a prior appointment to get his/her car inspected. Now, this came as a fantastic opportunity to test their customer support and check how they handle the situation when a customer walks in without a prior intimation. And I must say the staff at CARS24 Golf Ex Branch in Gurugram - Abhishek and Himanshu–did very well on this aspect. They were truly professional and tried to accommodate our unscheduled visit. A word of caution here, it's highly advised to take a prior appointment through their website or helpline number, to eliminate extended waiting time. In our case, as slots were luckily available at that time, an instant appointment was created.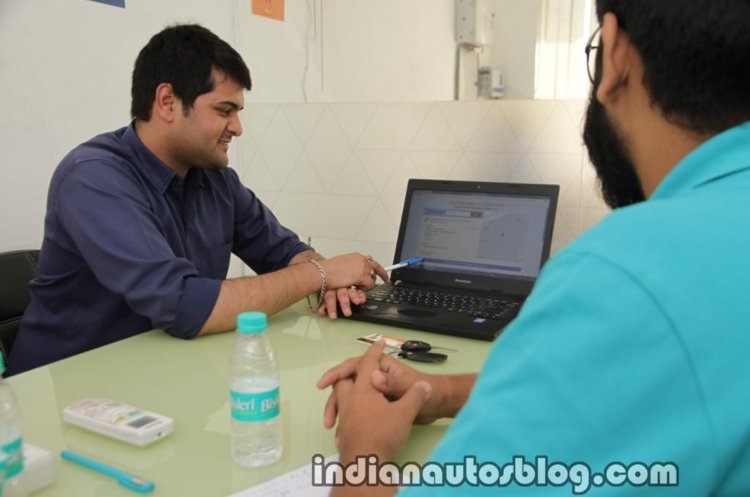 Alongside that, an estimated quote was provided as well – which was definitely good enough to keep us waiting. Abhishek explained the entire process in detail – how the inspection is done, how their authorized buyers bid for the car in their live online auction and how this process guarantees the best price for a used car in the market. After thoroughly checking the car's paperwork, a go ahead was given immediately for the inspection. While most of the other car owners present at the branch decided to get cozy in the well-furnished office, we decided to witness the entire process on the ground. Our Fortuner was inspected by Mr. Naeem who had an experience of almost a decade under his belt. The one thing we noticed was that their claim of scientific inspection was indeed followed.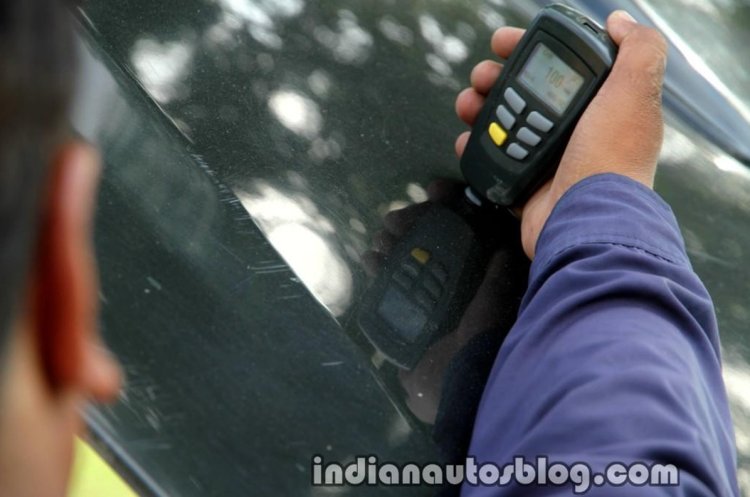 Modern gadgets such as Paint Spectrometer, Tyre Tread Guage, and OBD Scanner were used for inspecting the car. This provided precise objective results about the condition and the possible refurbishment cost of any used car rolling into CARS24 for an inspection. After he had inspected everything - the exterior, interior, tires, steering, and suspension, it was time for a short test drive to deduce the engine performance, braking and tire alignment.
We hadn't seen any used car business evaluating a car in such an objective manner. Throughout the extensive process, Mr. Naeem kept updating the results & detailed photographs in the inspection app.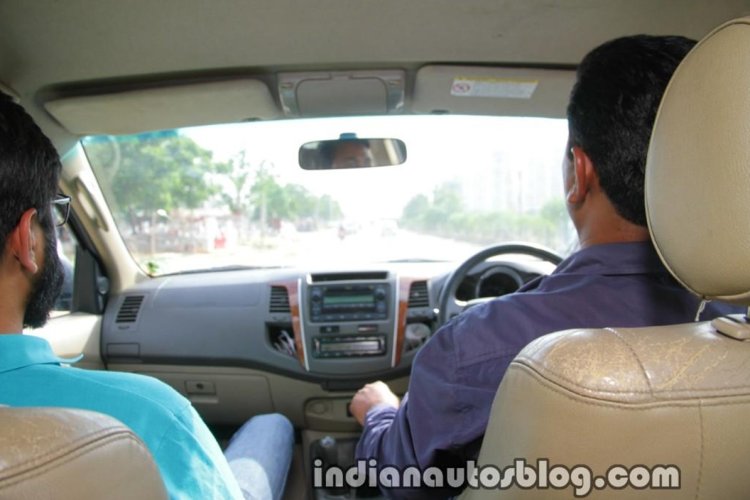 Even after this, the answer to how CARS24 derives the best price through this inspection report eluded me. Abhishek came to the rescue again, carefully explaining the process - based on the inspection report; a live-online auction is conducted in which hundreds of authorized buyers, across India, bid to win your car. This instant flood of offers in a matter of minutes enables CARS24 to provide the best price for one's car. The highest bid at the end of the online auction is offered to the customer without any delay and the same remains valid for 24 hours, just in case, you would like to take some time to decide upon the offer.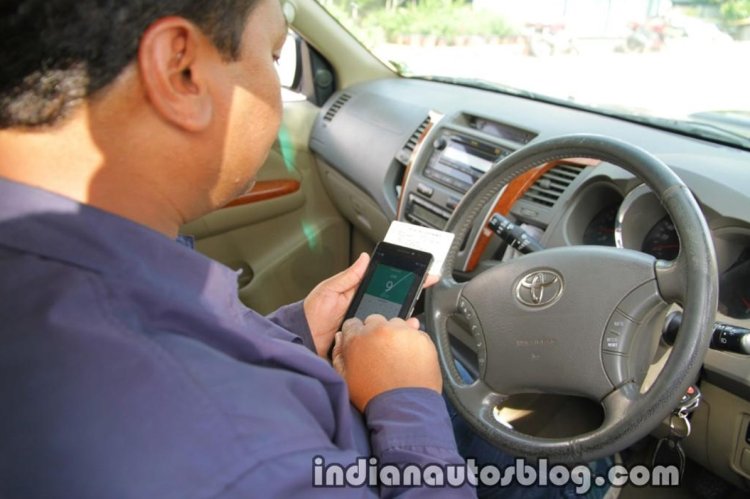 While our car was up for auction, we made ourselves comfortable on the couch with a cup of coffee in the waiting area. Neat and clean air-conditioned office with all basic amenities – their branch looked impressive, I must admit. We sat there anxiously as the live-online auction took place, later to be informed that our Fortuner had received the highest bid of Rs 9.5 lakh. So, the highest bidder put in offer that exceeded our expectation.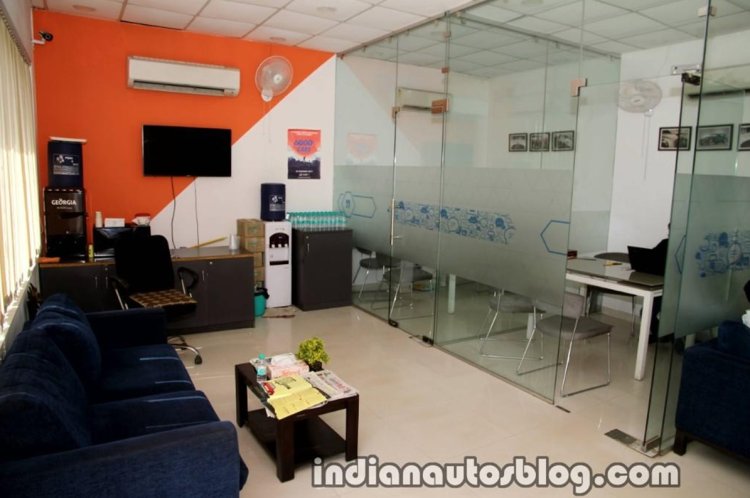 On asking them how is it possible? Abhishek explained that getting the best price depends on the condition of the car, demand for a certain make/model and the number of buyers participating in the online auction.
While we went there just to check the authenticity of the claims put forward by CARS24, we were tempted to conclude the deal but as mentioned earlier we had no intention of selling the car. In case you wish to do so, CARS24 offers you instant payment to your bank account and takes care of all the legalities and paperwork that's required to sell a car. And if you have an outstation registered car, the company also takes care of your inter-RTO transfers. The same is applicable to financed cars, they immediately close the loan, and the leftover sum from the final offer is transferred to you.
Read: https://blog.cars24.com/how-to-sell-a-financed-car-things-to-know-to-sell-a-car-on-loan/
Overall, our experience with CARS24 was rather nice – we were able to get the best price for the car in just over an hour. Neat and clean branches, professional staff, scientific inspection and an impressive live-online auction process - all enable CARS24 to become a unique and ideal place to sell your car, with ease.
Based on our experience, we would rate CARS24 a 4.3 out of 5.
This story is an advertorial, although the account of the author's experience was not edited by the company.