If you didn't know the second generation Ford EcoSport has been launched in Brazil and China.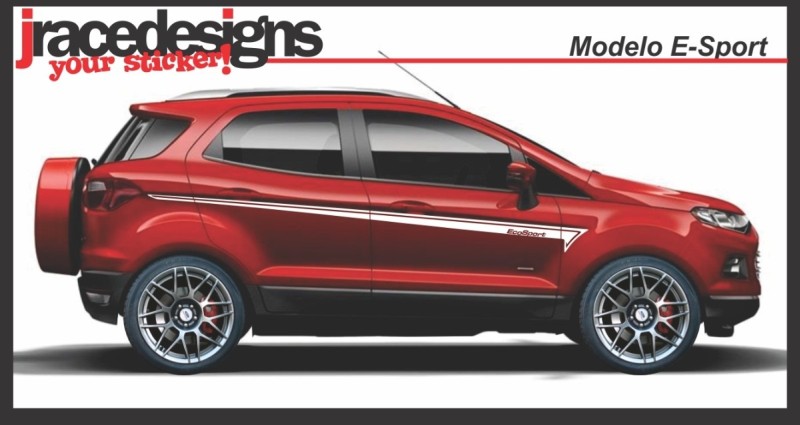 Ford India's isn't giving an inch away on the potential time frame for market launch, we know its coming in the next few months, but we don't know exactly when and we don't know why this is taking so long. We won't ask them again, we know their reaction.
What we do know is a large section of our readership is interested in making the EcoSport their next car. Judging by the countless views for our Ford EcoSport archive, and a thousand emails requesting specifications, launch dates, brochures and price lists through our contact form, it is not very hard to fathom the EcoSport as the car of 2013.
The fever that's gripped the young family car buyer is more than what it was before the launch of the Duster. This is partly because of the unveiling of a dashing concept at last year's Auto Expo and the promise to introduce India to a new segment.
While we cannot help readers with all requests, we can definitely show what's going on with their next car across seas to give ideas. The Brazilian market for example is taking its EcoSport very easily. Sales of the EcoSport and Duster is neck-and-neck and some of the customers who are hardly months into their ownership, are customizing and individualizing their vehicles.
We scanned through Facebook pages and EcoSport enthusiast and owners blogs to see what were the most popular modifications. Many owners have relocated the spare wheel from the luggage door into the boot space. Some owners are using designer spare wheel covers that have EcoSport presented in creative font styles and designs.
One EcoSport owner isn't happy with the interior upholstery. He restitched the seats and door trims in a lighter color. The after-market circuit is starting to bustle with stickers, alloy wheels and accessory fitments.
Would the EcoSport set off similar ripples in India? More importantly, would Ford take the initiative by widening its accessories range?
[Source - Facebook.com/Mercadolivre/BlogdoEcoSport]