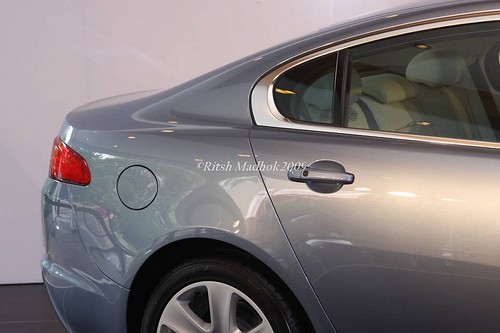 I could hardly believe what I was reading. I thought this was a joke on DNA Newspaper, but as I progressed through the article, I found details and company official quotes that makes for a valid claim.
Tata Motors and Jaguar Land Rover are jointly developing a concept car, which if at all sees a production line, might be priced between 20 and 30 lakh rupees, reports DNA.
The vehicle is at DR0 stage, the first of the five stages in the life cycle of a new vehicle. DR5 is the stage when the product is ready for a showroom floor. DR2 is when the company decides if it has to go ahead with the project.
Tata has expressed on several occasions that it is looking to merge synergies for the benefit of both companies. This project could be the first time both teams are coming together.
The car's platform will be developed in India. The interiors could be put together by JLR, which will ooze quality.
PM Telang, Managing Director, Tata Motors -
We are trying to combine the synergies of both the companies. We have certain strengths in understanding the requirements of emerging markets and we also have cost competency. JLR, on the other hand, has the strength in product innovation and developing new-generation vehicles.
The concept car could be a sedan since the source mentions it will not fall under the price bracket that consists of Jaguar cars. Jaguar only makes luxury sedans, don't they? Perhaps the platform could be utilized to design vehicles of different body styles.
Source - DNA Money