I'm back to Chennai, back in front of my computer and I hope my colleague Clement David kept you informed throughout today about what was happening in Bangalore. The new Camry is just a mild face-lift, there is very little that sets apart the new car from the old.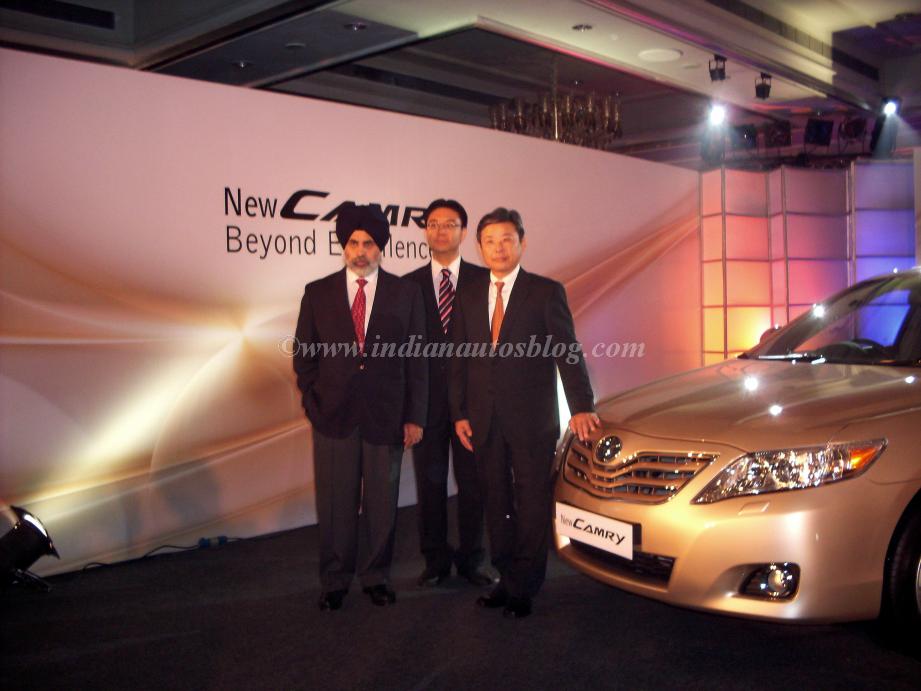 After the launch and press conference, a private conference was held for a small number of invitees. I was lucky to be part of this elite group, who bombarded Mr. Sandeep Singh, Deputy Managing Director (Marketing), TKM and Mr. Hiroshi Nakagawa, Managing Director, Toyota Kirloskar Motor (TKM) with questions on Toyota's strategy in India in the coming years.
All that will be discussed tomorrow morning in a special post.