The Audi Quattro was first unveiled at the 1980 Geneva Motor Show. Being a road and rally car, the Quattro quickly became one of the iconic cars for the brand winning almost every race for two consecutive years.
In 1991, production of the Quattro came to a stop and Audi has not bothered since. A concept shown at the 2010 Paris Motor Show revived the 'Quattro' nameplate. In the last three years though, we haven't heard about the production of that car.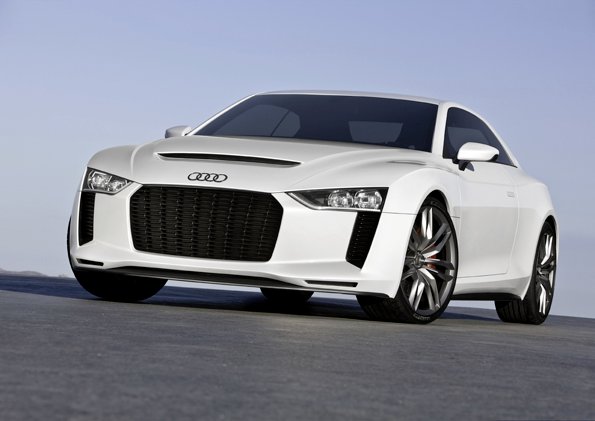 Autocar UK reports that at the Frankfurt Motor Show in September, Audi will indeed show us the production version of the Quattro.
The successor to the legendary Quattro will sit on a modified version of the Audi A5 platform (VW MLB platform). Where the old Quattro had a 2.5-liter 5-cylinder engine, the new Quattro will derive its power from a twin turbocharged 4.0-liter V8 engine. Power output is said to be around 600bhp!
All four wheels will receive the power via a Torsen torque-sensing four-wheel drive system. The 0-100km/h dash should take less than four seconds while the top speed is rumored to be 300km/h.
The new Quattro will be a limited run with production taking place on a dedicated assembly line at Audi's facility in Neckarsulm, Germany.
Prices are expected around 125,000 pounds (INR 1.14 crores).
[Source - Autocar UK]