Ashok Leyland has launched the Partner LCV in Chennai today. The Partner is a 6.6 ton vehicle with a 4 ton payload.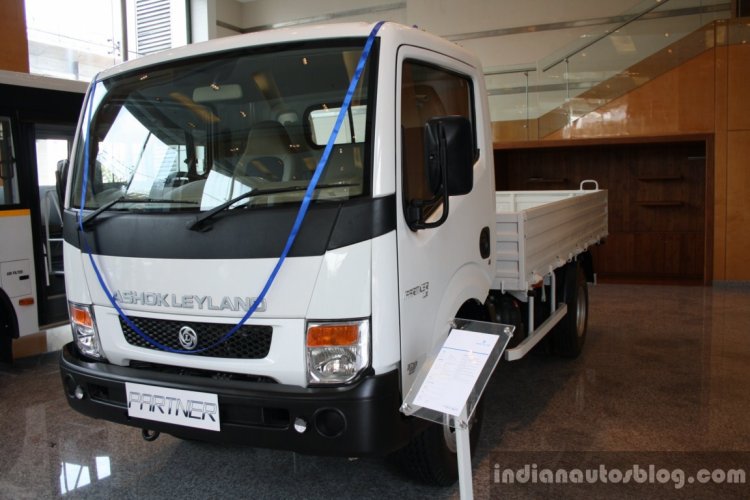 The Partner is essentially an Indian version of the Nissan Atlas truck. Ashok Leyland's joint venture with Nissan for LCVs has already spawned the Dost LCV and Stile MPV. The Partner, the company says, completes the trilogy of LCVs in association with Nissan and it also marks the end of Phase I of their product launch. The Partner is built on Nissan's F24 platform and is powered by Nissan's ZD30 engine. The ZD30 on the Partner is a 3.0-liter common rail diesel engine that produces 116 hp and has a peak torque of 320 Nm. The Partner is both BS 3 and BS 4 ready and it is also upgradeable to BS 5 norms.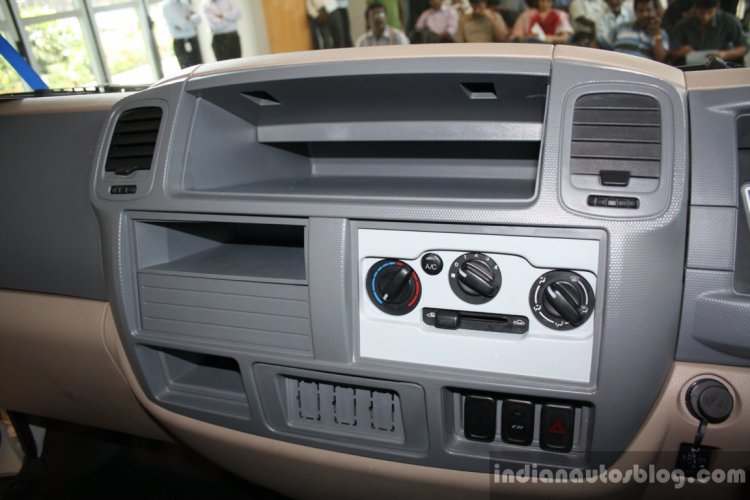 The ZD30 has been completely retuned for Indian needs, said Dr V Sumantran, Vice Chairman, Ashok Leyland. "We have replaced everything from the crankshaft to the fuel delivery system to the conrods to the turbocharger," he added. Given the rampant overloading that goes on the in the Indian trucking industry, a ZD30 engine tuned for a 4 ton payload would not perform at its optimum under the overloading.
Ashok Leyland's executive director for LCV sales and marketing, Nitin Seth, said that the Partner is aimed at the 3.5-7 ton segment. "This segment has not seen a new vehicle since 1987," Seth said. The Partner has been launched in a six-wheel version and a four-wheel version will soon follow. It is also available in two wheelbases of 2,850 mm and 3,350 mm.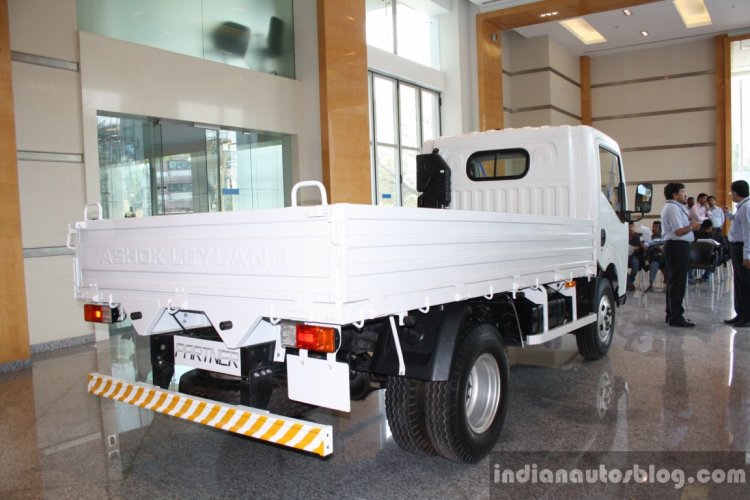 "For the first time, we are offering power steering as standard. On the top-end LX version, we are offering an aircon too," Seth said.
Ashok Leyland Partner price (ex-showroom, Chennai)
Partner 2,850 mm wheelbase:
LS (With power steering) - Rs 8.89 lakh
LX (With power steering and aircon) - Rs 9.19 lakh
Partner 3,350 mm wheelbase:
LS (With power steering) - Rs 9.19 lakh
LX (With power steering and aircon) - Rs 9.49 lakh
Ashok Leyland Partner - Image Gallery
Ashok Leyland Partner - Brochure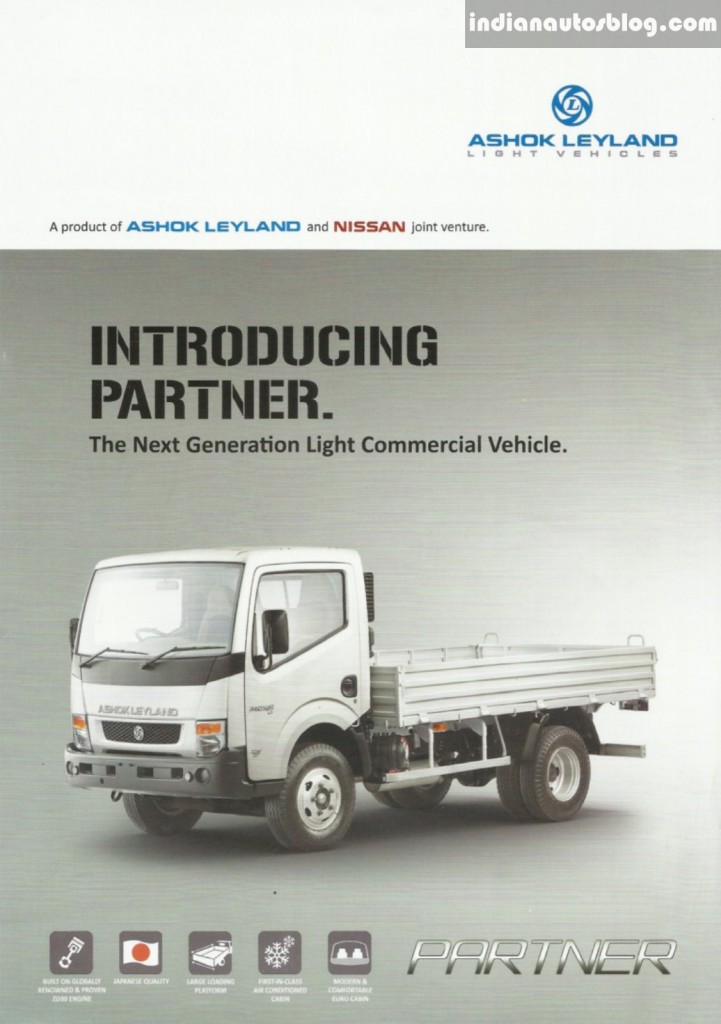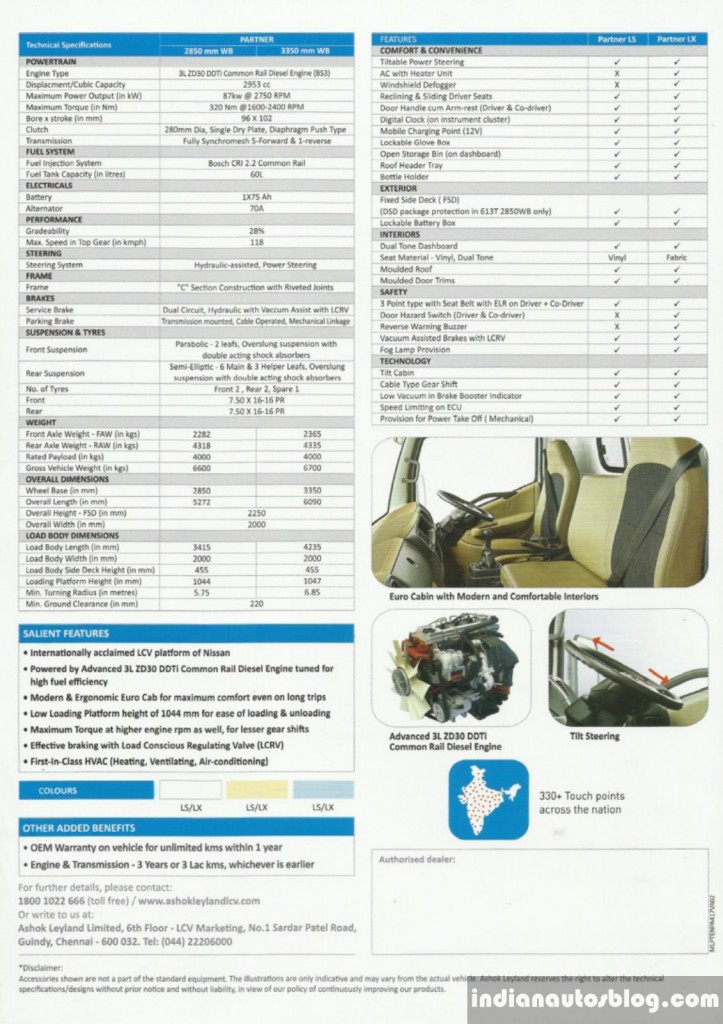 Ashok Leyland MiTR - Press Release
[Can't see the press release? Head to SlideShare]