The successful joint venture between Nissan and Ashok Leyland on manufacturing and marketing light and medium commercial vehicles is not just confined to India. The Ashok Leyland Dost, after getting the approval of the Indian mini truck market, is getting ready to find new countries to impress.
Ashok Leyland started exporting the Dost sometime in February this year and about 1,200 units have already been shipped out to SAARC countries. Speaking to Indian Autos Blog on the sidelines of the Stile launch, Dr. V.Sumantran, executive vice-chairman, Hinduja Automotive, stated that the company has identified three new export markets for the Dost but stopped short of identifying them.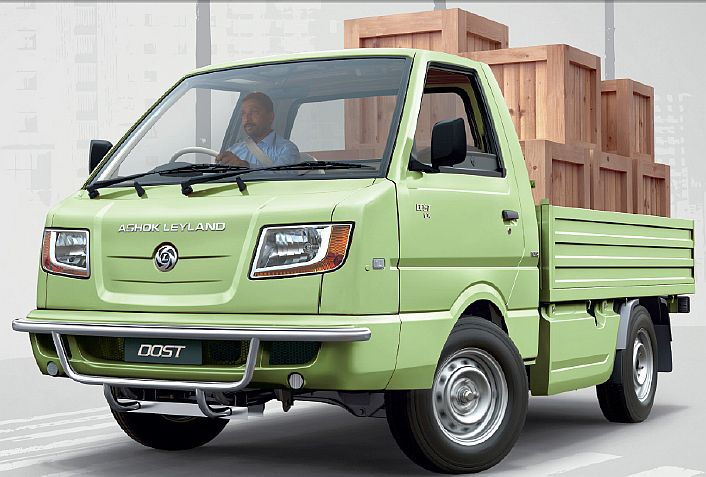 According to sources, the JV is preparing a Nissan version of the Dost for Indonesia and South Africa. The front fascia of the Nissan badged LCV would have subtle cosmetic changes like narrower headlamps but the rest of the vehicle including the hardware would not change. The Nissan LCV is also expected to have a different name.
The GVW (Gross Vehicle Weight) 2.0-tonne goods carrier is powered by a three-cylinder diesel engine. The motor develops 58 bhp and 157.5 Nm of torque and the transmission duty is held by a 5-speed manual gearbox.
Nissan has an already established brand identity in Indonesia and South Africa and hence it makes sense to rebadge the Dost into a Nissan. The LCV will compete with the Tata Super Ace which is already on sale in South Africa and is expected to come on to the Indonesian market sometime this fiscal.