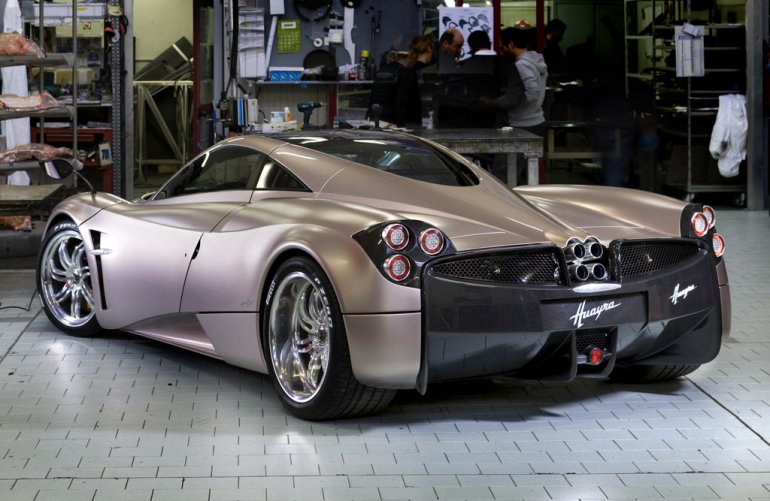 We saw Ferrari, we saw Aston Martin, we saw Koenigsegg, We even saw the mighty Veyron. Now, we might just be able to see Pagani.
According to AutoEvolution and RushLane, the Italian Supercar manufacturer Pagani is scouting for an importer who would help them set up a shop in India. Is Shreyans group and Mr Chordia reading this?
The company's first product is expected to be the Zonda replacement – Huayra. Named after a South American wind god – Huayra Tata, this mighty beast has a bespoke heart made by AMG. It is a 6.0-litre V12 twin-turbo producing 730bhp and 811lb ft of torque. The whole car is made from carbotanium which is a mix of carbon fiber and titanium and the resulting kerb weight is only 1,350kg.
With explosive power and near weightlessness, the Huayra is capable of doing a 0-100 km/h run in under 3.5 seconds and on to a top speed of 370 km/h. Surprisingly, that's not the party piece of this car. The real showstopper is the interior which is an exquisite and detailed mix of leather and aluminum – unbelievably gorgeous!
Oh and did we mention that it has massive air brakes on the bonnet
All this flimflam doesn't come cheap – 15 crores to be precise. Pagani has set an ambitious target of 10 units in a year. Stay tuned as the news unfolds
Read more about the Huayra at the Pagani official website
News Source - AutoEvolution.com via RushLane.com