Aryton Senna must be definitely tuned-in to the North American International Auto Show from the heavens. The spiritual inspiration to the legendary Mclaren F1 Supercar, the Honda NSX, may after all debut at the Detroit tomorrow.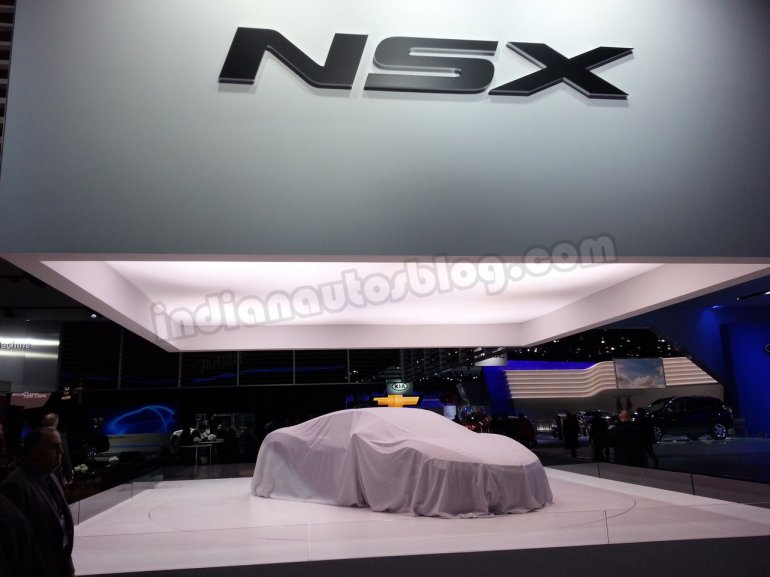 The Honda NSX has a special place in the automotive history of the world. It was the NSX that convinced the world that supercars don't have to be impractical with ridiculous ergonomics, extremely high service costs and woeful reliability. The NSX proved that supercars can be practical, comfortable and highly reliable machines when you develop them the right way.
Sadly, because of Honda's fastidious attention to detail, the NSX's production cost escalated rapidly making the project economically nonviable after 2005. It has been seven years since we saw the last Honda NSX rolling off the production line. But we are glad to report that it could soon be back!
This image posted by well known auto journo Asianmartin confirms that Honda is ready to revive the NSX brand at Detroit. However, this time it seems that Acura (Honda's luxury marquee) is responsible for the NSX project.
If you have seen the Avengers movie, then you definitely have an idea of what to expect under the wrap. Remember the futuristic car Tony Stark drove in the Avengers? That was the concept avatar of the next gen NSX.
Last year, Acura unveiled the 2012 Acura NSX Concept (the precursor to the production model of NSX) at the same venue. There is a very good chance that we could possibly see the unveiling of the production model or a close-to production model this time around as there is no meaning in unveiling the same concept twice in such a huge dedicated booth area.
We do know that the production model of the NSX will have a weight-saving aluminum body and a high revving 3.5L VTEC making more than 450 hp mated to a wet twin-clutch seven-speed transmission. It will be a hybrid with an electric motor driving the rear wheels and two independent electric motors spinning the front wheels.
Acura claims that the new NSX will represent the 'ultimate expression of man-machine synergy'. Stay tuned as we try to find out more!