After years of being under development, the 2020 Land Rover Defender has finally been unveiled, at the 2019 Frankfurt Motor Show. Built from the ground up, the next-gen Land Rover Defender carries a neo-retro design with an aim to look a sophisticated lifestyle product and a classically no-frills off-roader both.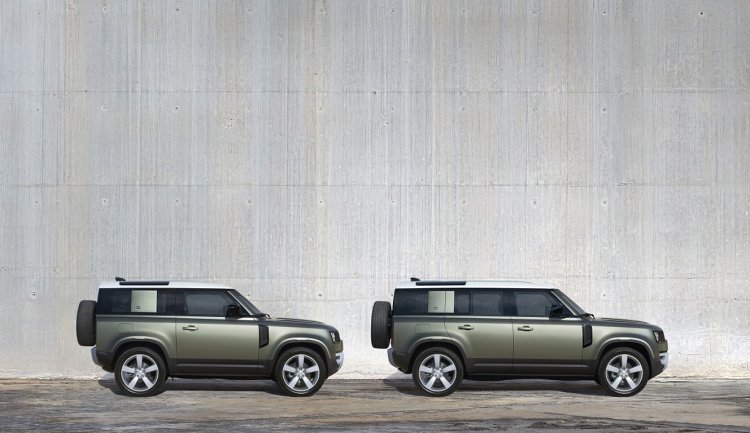 In the initial stage, the all-new Land Rover Defender will only be offered in a 5-door version (Defender 110) initially. A smaller, 3-door version (Defender 90) will follow. On the outside, the new-age Defender has evolved gracefully in a more sophisticated yet rugged looking design. Nods to last-gen model include the proper upright stance, the squared-off wheel arches and the short front and rear overhangs. Apart from the square panel which squats in the rear glass, various optional extra packs consist of a roof-mounted tent, a side ladder, side window carriers and a folding fabric roof. These bits have been added to enhance the versatility of the Defender (110).
Some of the very promising headline figures of the new Defender include a 900 mm maximum wading depth, a 38-degree approach angle, a 40-degree departure angle, 291 mm of ground clearance and 300 kg roof load and up to 3,500kg towing capability.
Coming on to the interior, the Land Rover Defender gets a vast flat-top dashboard which is cast from magnesium alloy and is a structural part of the SUV. It has been set low in order to boost visibility. It houses a 10.0-inch screen with Pivi Pro (Land Rover's next-generation infotainment system). This infotainment system is said to be more intuitive and user-friendly to use. It is claimed to require 50% lesser inputs to perform frequent tasks in comparison to the previous system. Also, it supports OTA system updates.
The all-new Defender makes use of Land Rover's D7x platform and is claimed to have the stiffest body structure to be ever produced by the company. Although it is a reworked version of existing modular architecture, it is said to be 95% new. The new D7x platform has been designed to support mild-electric powertrains. The Defender's off-road prowess is further complemented by a four-wheel drivetrain, a twin-speed transmission, locking centre differential, active rear locking differential and a choice of independent air or coil spring suspension.
The new generation Land Rover Defender comes with Configurable Terrain Response, and it also features three levels of throttle and gearbox sensitivity which have been added to make it more versatile for all kinds of drivers. Furthermore, it offers Land Rover's ClearSight Ground View, which displays the under bonnet area on the central touchscreen. This feature is especially useful in doing extreme off-roading. It also comes with Enhanced Hill Hold and Hill Launch Assist.
The all-new go-anywhere Land Rover will be initially available with four- and six-cylinder diesel and petrol engines, but a plug-in hybrid variant will join the list next year. Its petrol engine options include the 300 PS P300 four-cylinder unit and the 400 PS P400 six-cylinder engine. The P400 works in conjunction with mild-hybrid technology. The diesel engine options include the 200 PS D200 unit and the 240 PS D240 unit, both of which are four-cylinder.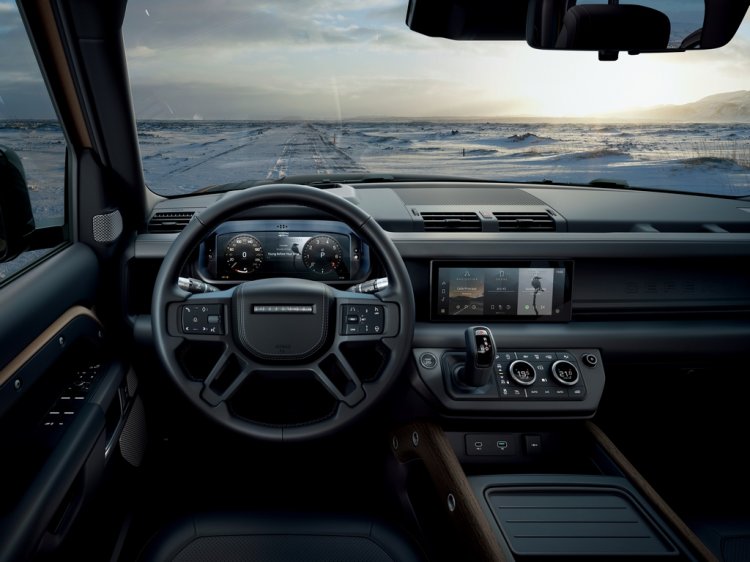 Also Read: Five global SUVs blatantly copied in China : From Mercedes GLA to Porsche Macan
The 2020 Land Rover Defender is slated for the Indina launch in late 2020.