The fifth generation Mitsubishi Delica D:5 that was introduced back in October 2006 received its first major update last week. Cliccar has put up walkaround videos of its standard and Urban Gear variants to show the reworked exterior and interior in detail.
The 2019 Mitsubishi Delica D:5 flaunts a brand-new front that's quite the head-turner. Every element, including the bonnet, is new. The mono-box minivan now has a higher hood to get the dominating stance of an SUV. It has adopted the brand's Dynamic Shield front design concept. Multi-tier headlights lend a futuristic styling while the prominent radiator grille design and aggressive bumper add to the SUV-inspired tough styling.
On the sides, Mitsubishi has revised the A-pillar design and introduced new alloy wheels. At the rear too, the changes aren't as extreme. There's a new bumper, a new set of tail lamps with LED lighting, a clear-type tailgate garnish between the tail lamps for a cleaner design. For those seeking more sportive looks, there's an Urban Gear variant on offer.
Moving to the interior, the look isn't all that different, but there are substantial improvements in every aspect. The minivan has a new dashboard, horizontal outer-end air vents, new touchscreen infotainment system, automatic climate control, multifunction steering wheel, new instrument panel, new gearshift lever, engine start-stop button and an electronic parking brake. It offers better aesthetics, more comfort and convenience features and greater safety.
Mitsubishi has adopted a sound insulation glass for the windshield, added sound insulation material to the floor carpet and taken various other steps to make the cabin quieter.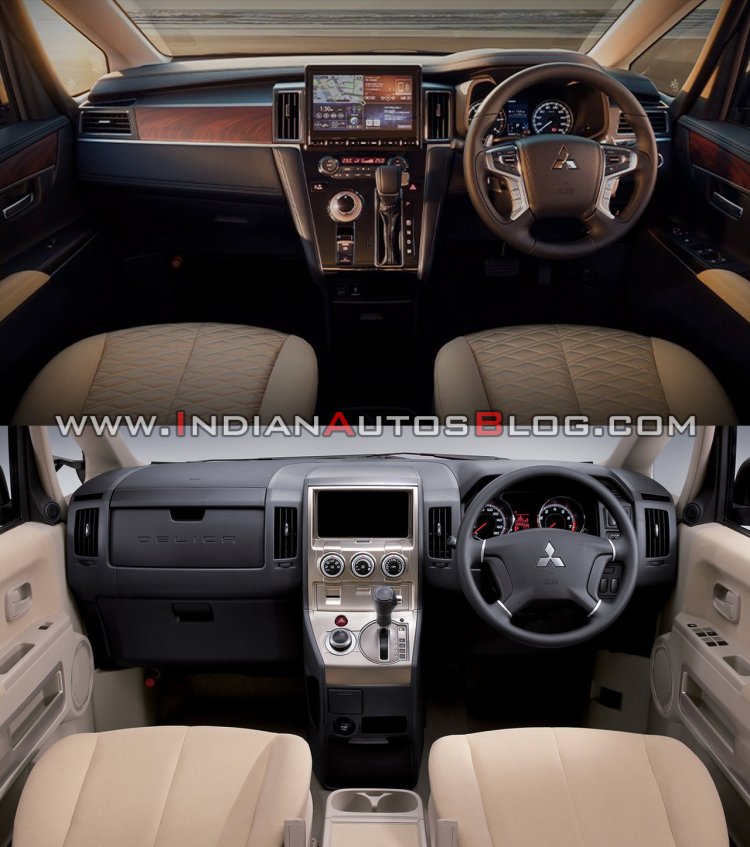 2019 Mitsubishi Triton vs. 2015 Mitsubishi Triton - Old vs. New [Video]
The old Mitsubishi Delica D:5 was available in multiple mechanical configurations. For the new model, there's just one: a new 2.2-litre clean-diesel engine (172 PS/392 Nm). A new 8-speed automatic transmission and an electronically controlled 4WD system work together to send the drive to the wheels. Thanks to the adoption of electric power steering, finally, the handling has improved.
Mitsubishi has started taking pre-orders for the new Delica D:5 in Japan. It will launch the new model in the domestic market at the 2019 Tokyo Auto Salon (January 11-13, 2019).