Update: A new image of the 2019 Mitsubishi Delica D:5's exterior has leaked online, courtesy 5ch.net.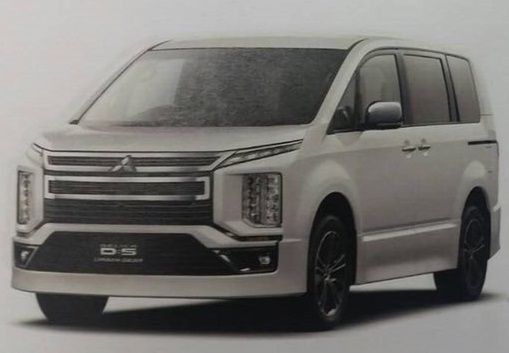 7 November, 2018 -
More images of the 2019 Mitsubishi Delica D:5's brochure have leaked online, courtesy Kakaku.com. The new images reveal more angles of the exterior and also the interior.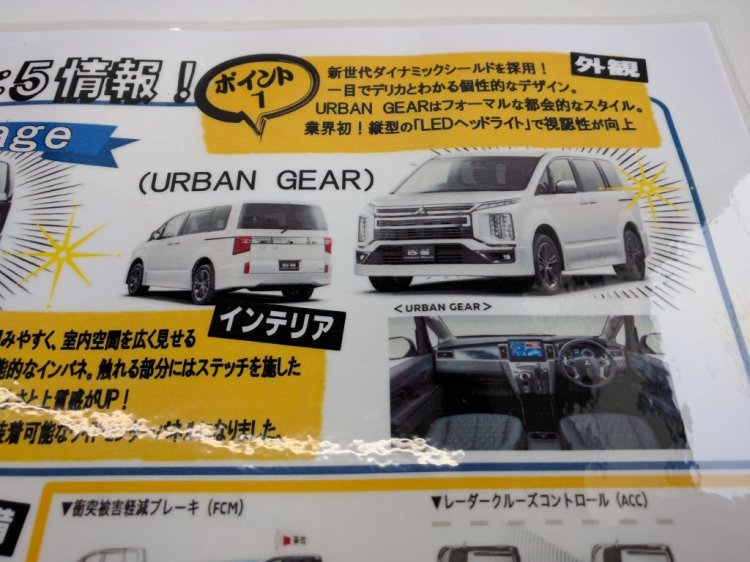 Early reports called the 2019 Mitsubishi Delica D:5 the sixth generation of the mono-box minivan. However, recently it was reported that Mitsubishi will refrain from specifying it as a facelifted model or a new generation model.
The 2019 Mitsubishi Delica D:5 has a completely new front-end inline with the brand's latest Dynamic Shield front design concept. It features ultra-sleek DRLs on the top, vertically stacked headlamps below them, turn signals further below and fog lamps in the bottom-most part. The front grille, DRLs and turn signals together form an X-shaped motif. On the sides, the only notable difference is the design is the triangle-shaped glass.
At the rear, the designers have tinkered with the combination lamps' shape a little, but that and the tailgate garnish still run the full width of the tail in a single band. Also, the new model features vertical fog lamps.
Inside, the dashboard has a new design. It looks like there's a new infotainment system and there are new controls for the climate control system. All in all, the latest leak makes us think even more strongly that we are looking at a comprehensively facelifted fifth generation model, not an all-new, sixth generation model.
Mitsubishi will offer the new Delica D:5 with only a petrol engine initially. This engine will send drive to the wheels via an 8-speed automatic transmission (old model's AT is a 6-speed unit). The fuel economy rating (JC08 test cycle) is said to improve by 0.6 km/l to 13.6 km/l.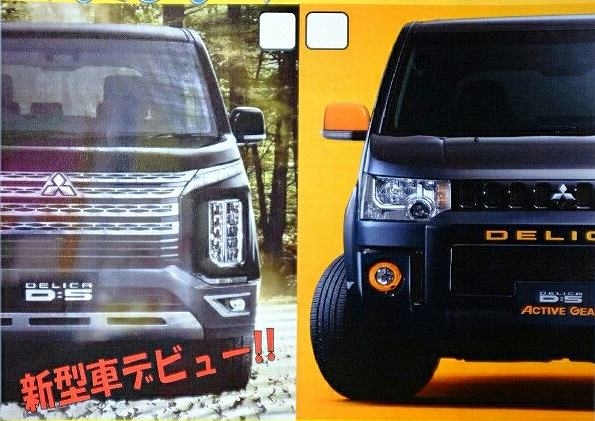 Also See: 2019 Mitsubishi Triton (facelift)'s front-end partially revealed in a teaser [Video]
The 2019 Mitsubishi Delica D:5 is expected to go on sale in Japan in early 2019.
2019 Mitsubishi Delica D:5 - Image Gallery
[Image Source 1: kakaku.com]
[Image Source 2: blog.livedoor.jp]