The Chevrolet Corvette ZR1 has made its world debut at the 2017 Dubai Motor Show. The ZR1 variant takes performance to the next level for the Chevrolet Corvette.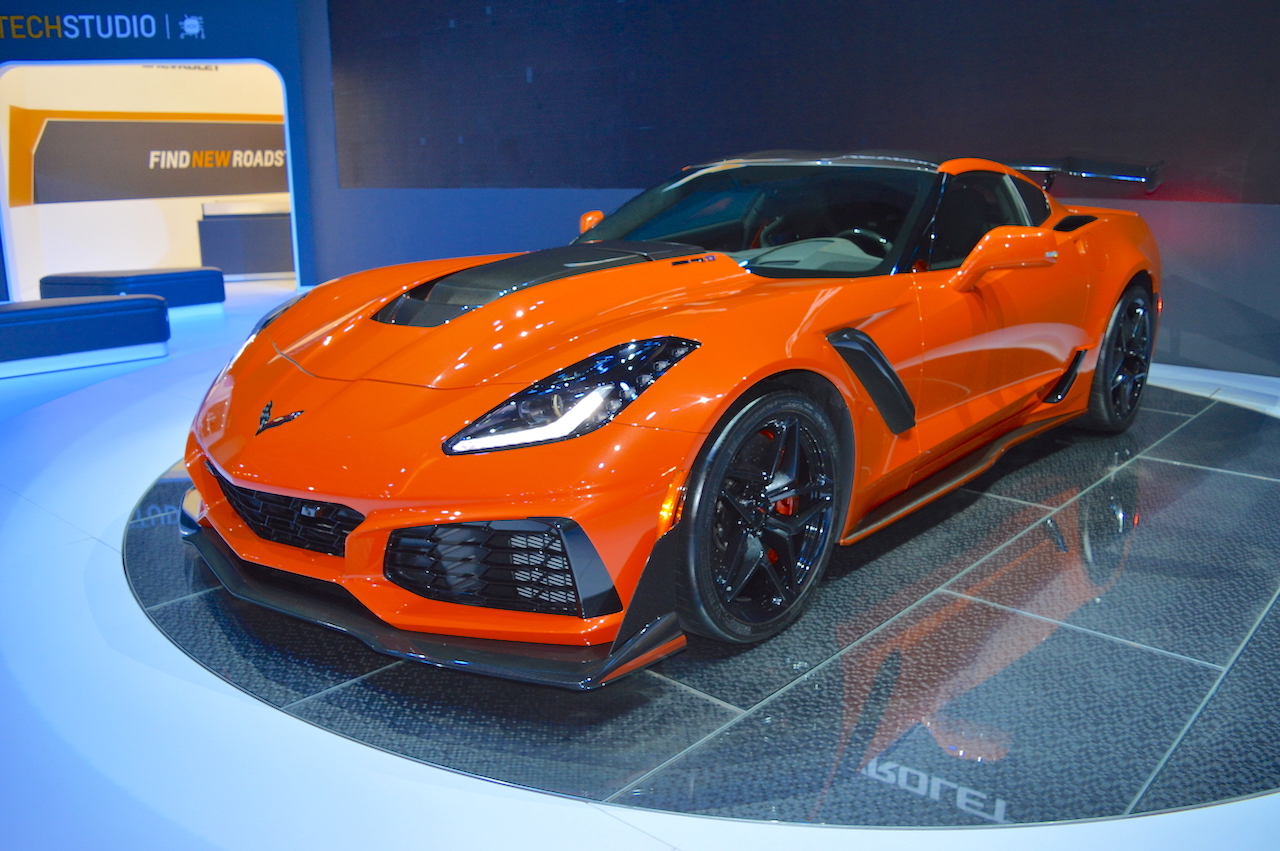 The 2019 Chevrolet Corvette ZR1 is the most powerful Corvette ever made. It offers the greatest track performance and is equipped with the most advanced technology in the Corvette's production history. The fourth-gen Chevrolet Corvette ZR1 sports an exclusive LT5 6.5-litre supercharged engine. The V8 mill puts out 755 hp and 969 Nm of torque. Chevrolet will offer it with a 7-speed manual transmission, as well as an (8-speed) automatic transmission - a first for a ZR1.
The 2019 Chevrolet Corvette ZR1's LT5 engine delivers the highest output ever for a Chevrolet production vehicle. It has a new, more-efficient intercooler supercharger system offering 52% more displacement than the Corvette Z06's LT4 supercharger. It also features GM's first dual-fuel-injection system, consisting of primary direction injection and supplemental port injection. Chevrolet won't go into all performance figures just yet, but it does promise a top speed of over 337 km/h.
Getting to the all-new Chevrolet Corvette ZR1's aerodynamics, the supercar will have a Chevrolet-first, downforce-enhancing front underwing and a rear Low Wing as standard. The latter contributes to taking the Corvette ZR1 to its highest top speed. It helps generate up to 70% more downforce than the Z06's base aero package.
Buyers will have the option for a two-way adjustable High Wing that offers maximum downforce on the track to achieve the quickest lap times. The High Wing offers approximately 60% more downforce than the Z06 with the available Z07 Performance Package. It is a part of the new ZTK Performance Package, which includes a front splitter with carbon-fibre end caps, Michelin Pilot Sport Cup 2 summer-only tyres, and specific chassis and Magnetic Ride Control tuning for greater cornering grip as well.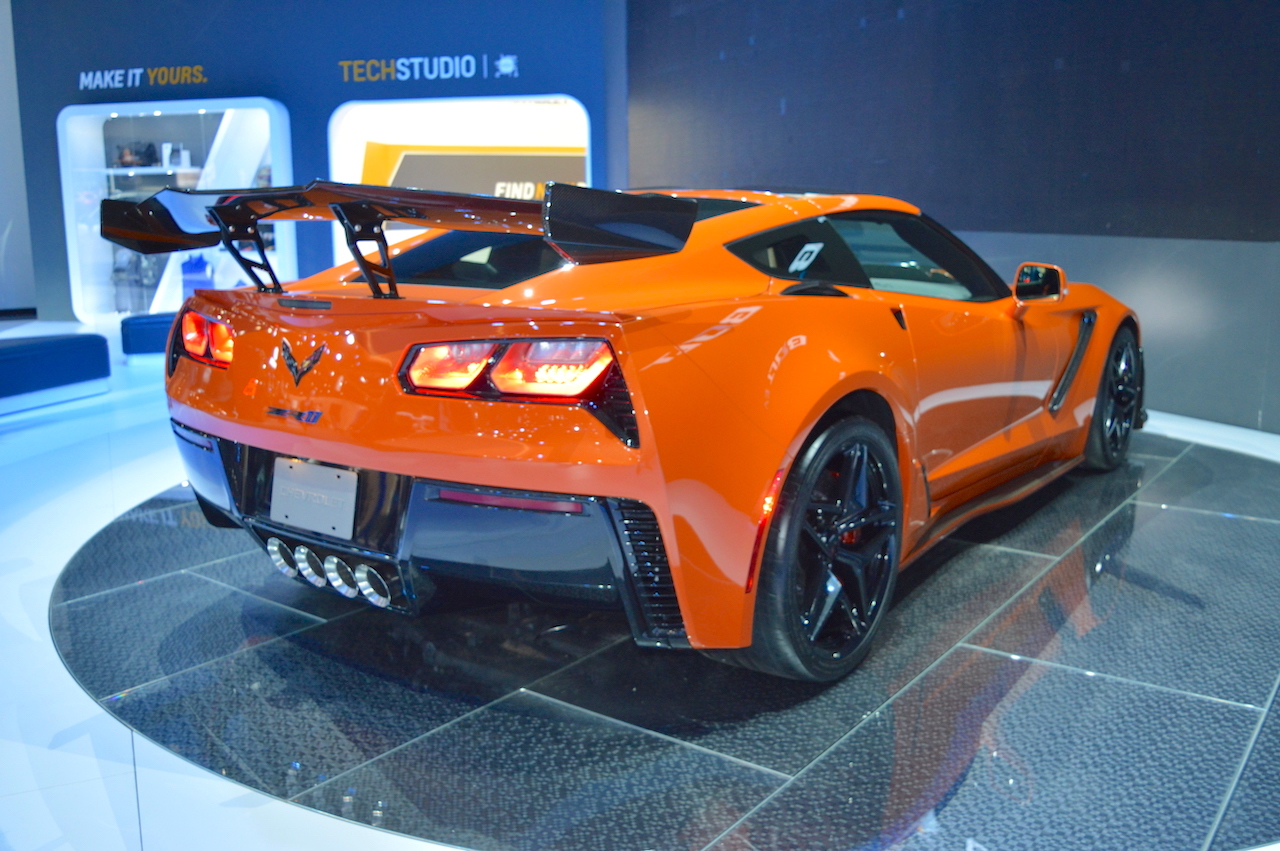 The 2019 Chevrolet Corvette ZR1 will go on sale in the USA in Spring 2018 (March-May 2018). It will hit the Middle East in the second half of 2018.