Toyota will launch the 2018 Toyota Innova and 2018 Toyota Innova in India this month, reports Auto Arena. Equipment changes arriving with the update have leaked online in documents published by the website.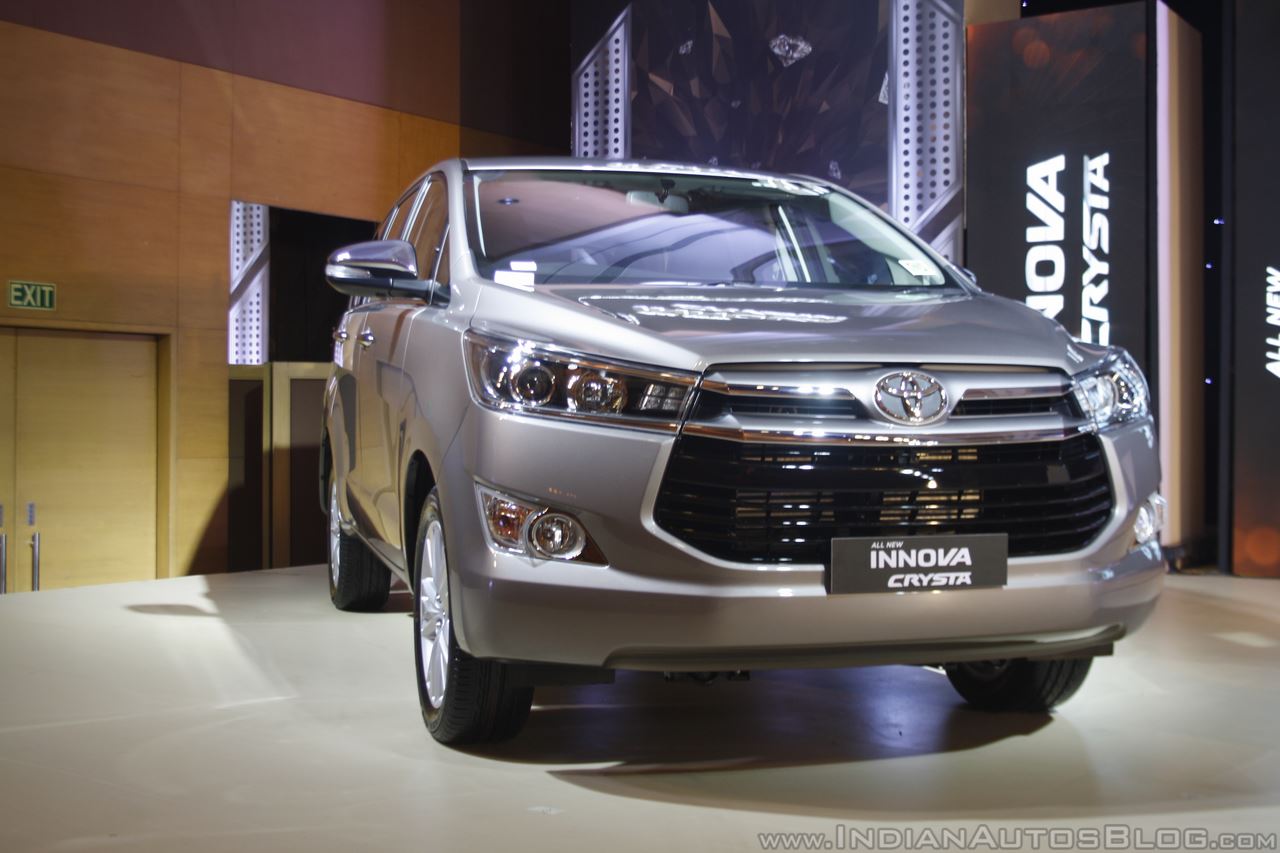 The Toyota Innova Crysta is available in E, G, GX, VX and ZX grades. The E and G grades are made to order. With the refresh this month, LED fog lamps will replace the halogen fog lamps, which are available only in the VX and ZX grades. The G grade will get rear AC. The Innova Crysta VX (MT) will swap its audio system for a navigation system. The Innova Crysta GX (MT/AT)'s list of equipment will see the addition of second-row armrest and rear cup holder in the 8-seat version.
The Toyota Innova Touring Sport is available in VX and ZX grades. Its fog lamps already have LED lighting. With the update this month, the VX grade (petrol) will receive a 6-speed manual transmission in place of the 5-speed manual. The VX MT configurations will offer more safety, thanks to VSC, TRC and HAC, and see the addition of navigation feature. The Innova Touring Sport's automatic transmission-equipped configurations will gain an engine stop-start system.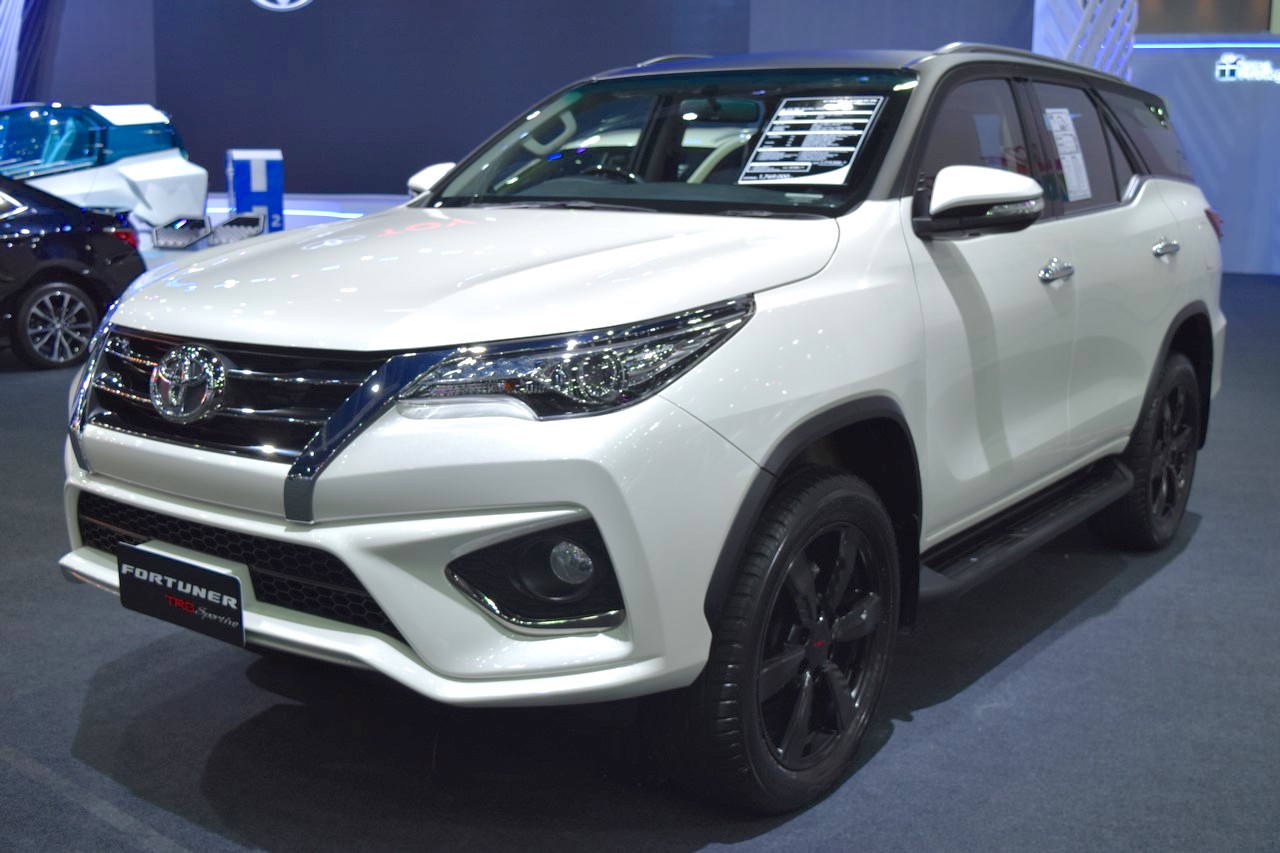 Also See: Toyota Hilux TRD & Toyota Yaris TRD Sportivo – GIIAS 2017 Live
Toyota Kirloskar Motor offers the Toyota Fortuner in six configurations: 4x2 MT (petrol), 4x2 AT (petrol), 4x2 MT (diesel), 4x2 AT (diesel), 4x4 MT (diesel) and 4x4 AT (diesel). The new Fortuner will feature LED fog lamps across the range. Moreover, the diesel models equipped with an automatic transmission will get an engine stop-start system. Toyota will introduce the TRD Sportivo variant as well, based on the 4x2 AT (diesel) configuration. It's unknown whether Toyota will offer the Thai-spec Fortuner TRD Sportivo (pictured) or the Indonesian-spec Fortuner TRD Sportivo in India.
[Source: AutosArena]