Land Rover has showcased the updated 2018 Range Rover Sport for the first time in the flesh since its unveiling earlier this month. It was displayed at the London Design Museum, which also hosted the official unveiling of the 2018 Range Rover. These photos come courtesy of Autocar UK.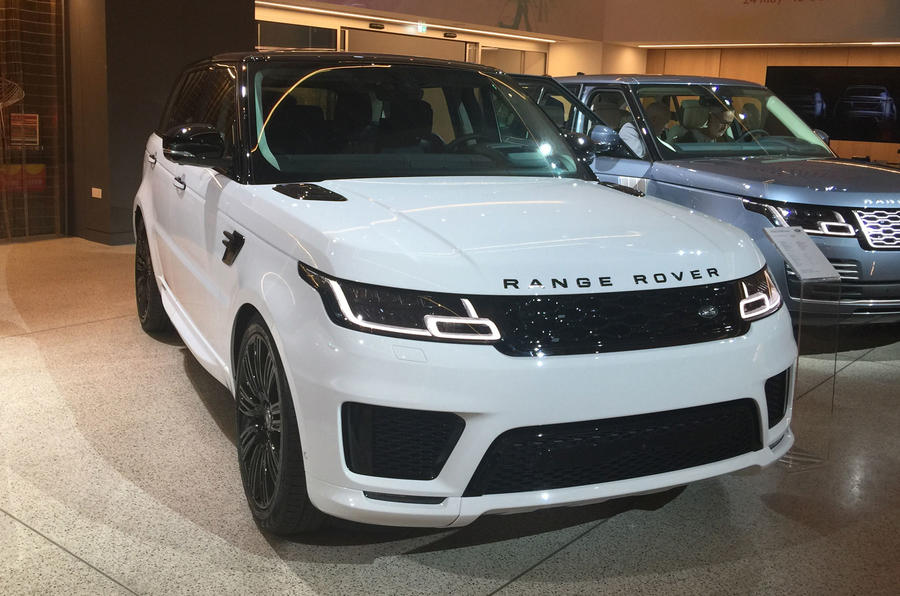 Cosmetic changes to the Range Rover Sport facelift include an updated fascia with new LED headlamps featuring LED detailing similar to the Velar's headlamps. The rear end gets new slimline tail light clusters and dynamic turn signals. Major changes to the cabin include slimmer front seats with new foams, trims and interlayers, new stowage solutions, and new ambient lighting. The 2018 Range Rover Sport gains an all-new 12-inch high-resolution digital instrument cluster, next-gen head-up display system with 10-inch full-colour projection, Touch Pro Duo infotainment system with two 10-inch HD touchscreens, 10-inch touchscreens for the rear-seat entertainment system are the main changes.
Land Rover is offering a total of ten powertrain options. What's new is a 2.0-litre Si4 petrol engine and a 2.0-litre Ingenium turbocharged four-cylinder petrol engine that produces 300 PS and 400 Nm of torque. The power output of the 5.0-litre supercharged V8 petrol has gone up by 15 PS to 525 PS with a peak torque of 625 Nm. In the 2018 Range Rover Sport SVR guise, the SUV and its 5.0-litre supercharged V8 petrol engine puts out 575 PS, up by 25 PS, and 700 Nm, up by 20 Nm.
There's a new plug-in hybrid model that uses the 2.0L Ingenium petrol in conjunction with an electric motor with a 13.1 kWh battery. The 300 PS and 400 Nm petrol combined with the electric motor generating 116 PS and 275 Nm of torque delivers a combined power output of 398 PS and is capable of achieving 0-100 km/h in 6.7 seconds. Using a 32 amp wall box, the Range Rover Sport P400e has a charging time of 2 hours 45 minutes and an electric-only range of 51 km.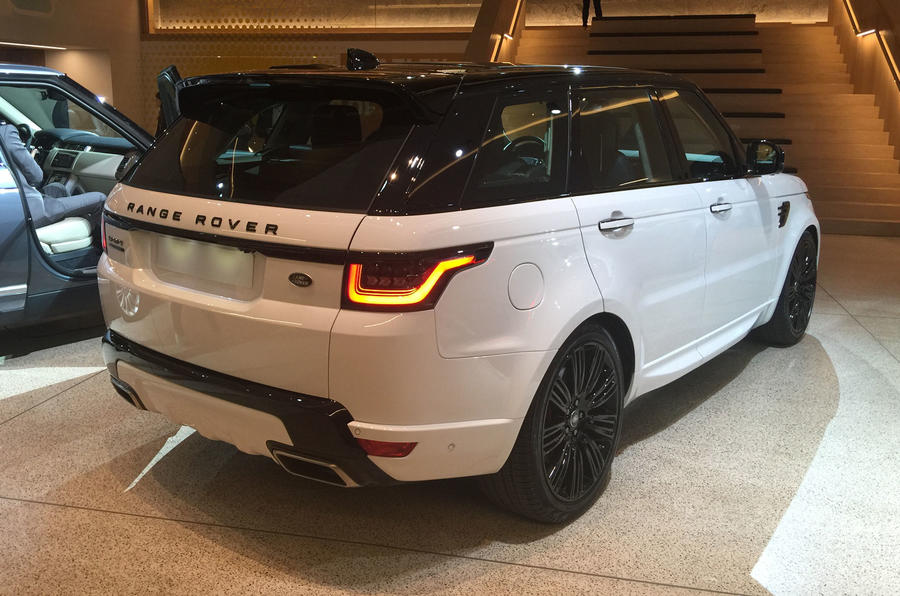 Also See - 2018 Range Rover Sport vs Old Model
Prices for the 2018 Range Rover Sport diesel range start at £ 61,315 in the UK. The P400e is priced from £ 70,800, and the range-topping SVR carries a sticker price of £ 99,680. Sales in the UK being early 2018.
[source - Autocar UK]