All-new Nissan Leaf is just months away from its world premiere.
Spy photos until now have shown the exterior of the 2018 Nissan Leaf. In the latest, InsideEVs has published interior spy shots of the pure electric car revealing changes arriving with the redesign.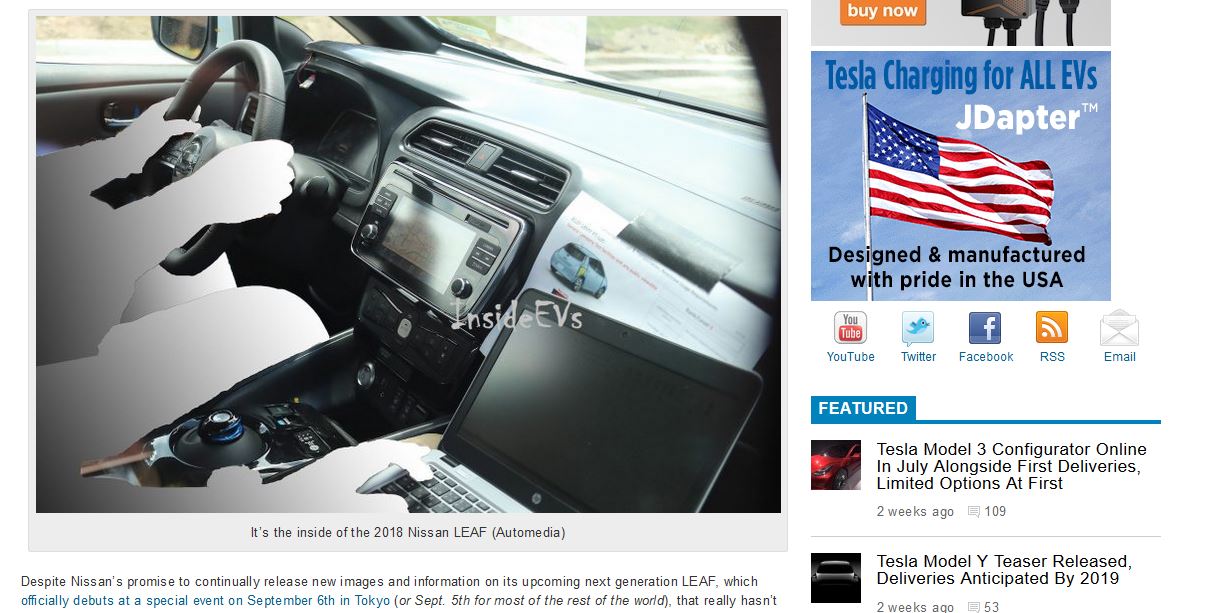 The 2018 Nissan Leaf appears to have the same flat-bottomed multifunction steering wheel as the 2017 Nissan Micra. The instrument panel looks like it is divided into sections, and on the left is a digital display. The centre console is redesigned, but the HVAC controls look nearly unchanged, while the central HVAC vents are sleeker.
The gear selector looks the same as in the first generation model and is finished in a gloss black-dark blue combination. The start-stop button is located at the bottom of the centre console. Like on the gear selector, a dark blue accent is seen on the door handles as well.
The new touchscreen infotainment system is linked to a 360-degree camera and has a dedicated button for it. It features navigation with the maps stored in an SD card. The all-new Nissan Leaf will have the latest version of ProPILOT technology for autonomous driving.
Kazuo Yajima, Global Director of EV and HEV Engineering Division, Nissan, has said that the second-gen Nissan Leaf will have a driving range of 350-400 km (JC08 test cycle).
Rumour has it that the redesigned Leaf will have two battery options - 40 kW and 60 kWh and the former will likely power the car at launch. Reports suggest it will have a useful capacity of 38.4 kWh and offer a driving range of about 150 miles (241.40 km). Probably sometime next year, Nissan could introduce the 60 kWh battery option with a driving range of over 350 km, as suggested by Mr Yajima.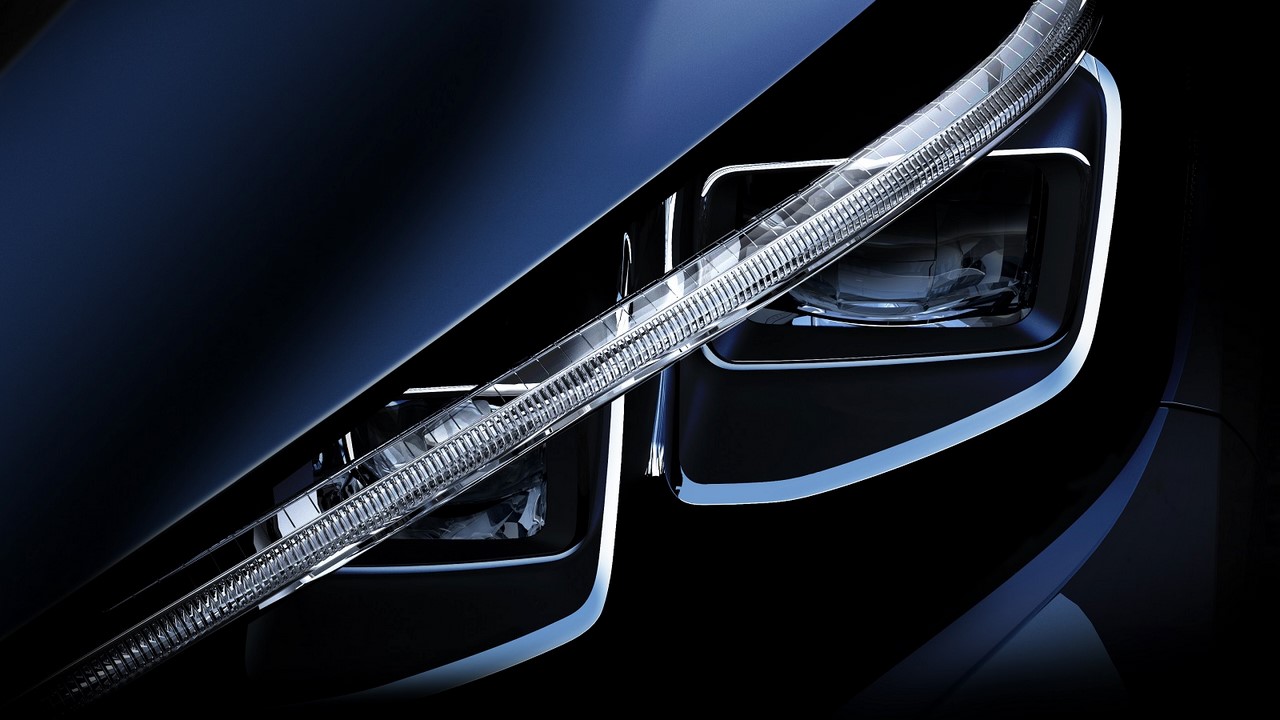 Also See: India-bound Nissan Kicks displayed in Argentina – In Images
The 2018 Nissan Leaf will have its world premiere at a special event in Tokyo on 6 September 2017. Its public debut is expected at the 2017 Frankfurt Motor Show Show days later. Nissan will likely start taking orders for the new generation model in the international markets this year and commence deliveries in early 2018.
Nissan India is interested in assembling the zero-emissions model and wants to launch it to understand the market for EVs, although only a made-for-India (read: low-cost) model would help drive up EV sales, it admits.
Look out for the new Leaf at the Auto Expo 2018 that opens on February 9.
[Image Source: InsideEVs]