The 2018 Ford Focus Sedan debuted in China this week. Here are images of the ST-Line variant from the debut, courtesy Autohome.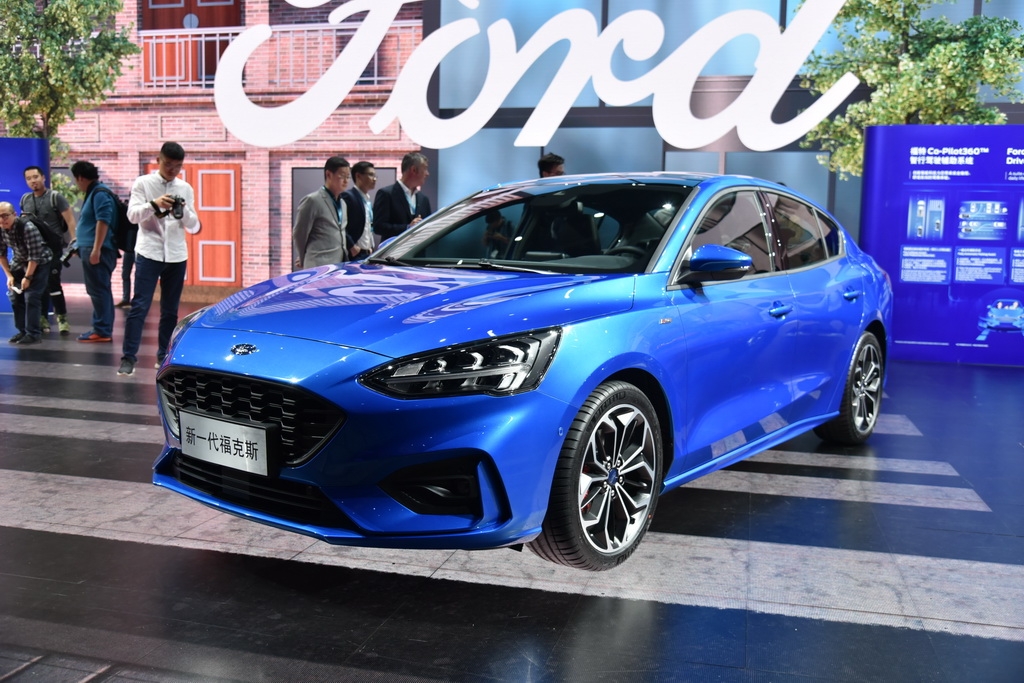 The 2018 Ford Focus Sedan ST-Line has a more aggressive styling compared to the regular 2018 Ford Focus Sedan. At the front, the large radiator grille consists of a honeycomb structure and has a black frame. Bold signature ST-Line lower wing elements direct air to the air-curtain inlets. The more open front apertures are designed to enhance performance and show-off the engine components behind. The bulged-out outer ends of the bumper give a very powerful appearance to the car, much like that of a sports car.
On the sides, the 2018 Ford Focus Sedan ST-Line has body-coloured underbody spoiler, black window trim, 18-inch alloy wheels in the same design as the hatchback version and red brake callipers. Differentiations at the rear include a subtle deck lid spoiler, an aggressive styled diffuser and a twin-tip exhaust. Key interior features may include sporty carbon fibre-effect finishes and red stitching.
Under the hood, the 2018 Ford Focus Sedan ST-Line will likely have the all-new 1.5-litre EcoBoost petrol engine coupled to a 6-speed manual transmission or an 8-speed automatic transmission. The ST-Line variant will likely have unique springs, dampers and stabiliser bars to offer a slightly more spirited driving and better handling. Like the hatchback version, it should ride 10 mm lower compared to the standard variant.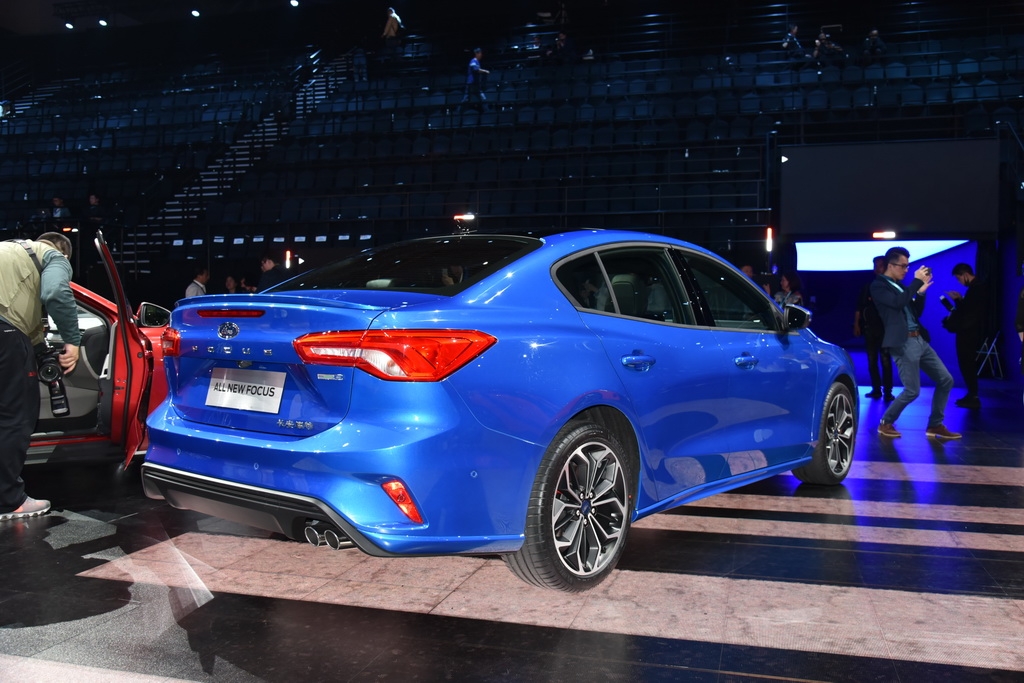 Also See: 2018 Ford Focus vs. 2014 Ford Focus – Old vs. New
The 2018 Ford Focus Sedan, at least as of now, is a China-only offering. It is expected to go on sale in the second half of the year.
2018 Ford Focus Sedan ST-Line - Image Gallery
[Image Source 1: Autohome]
[Image Source 2: Ford]