Here is a pictorial comparison of the fifth-generation 2017 Nissan Micra with the fourth-generation model, introduced in 2013. The 2017 Nissan Micra made its debut at the 2016 Paris Motor Show today, and is announced to launch in Europe first in March 2017.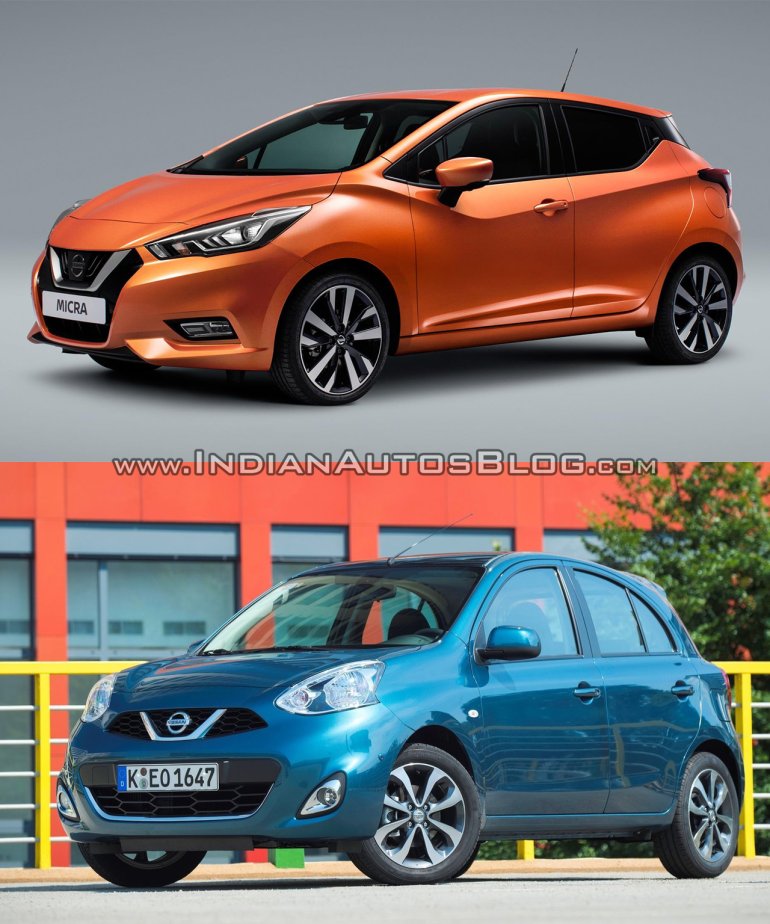 Aside from the revolutionary redesign, the 2017 Nissan Micra is larger than its predecessor in almost every respect save for the height. It measures 3,995 mm (+170 mm) in length, 1,742 mm (+77 mm) in width and 1,452 mm in height (-69 mm), and has a wheelbase of 2,525 mm (+75 mm), ensuring that overall cabin comfort will be a step above the older model.
There is also room for more personalisation on the 2017 Nissan Micra, which will be offered in 10 exterior colors, and additional interior customisation options, which result in the new Micra having over 125 different color (exterior+trim) variations.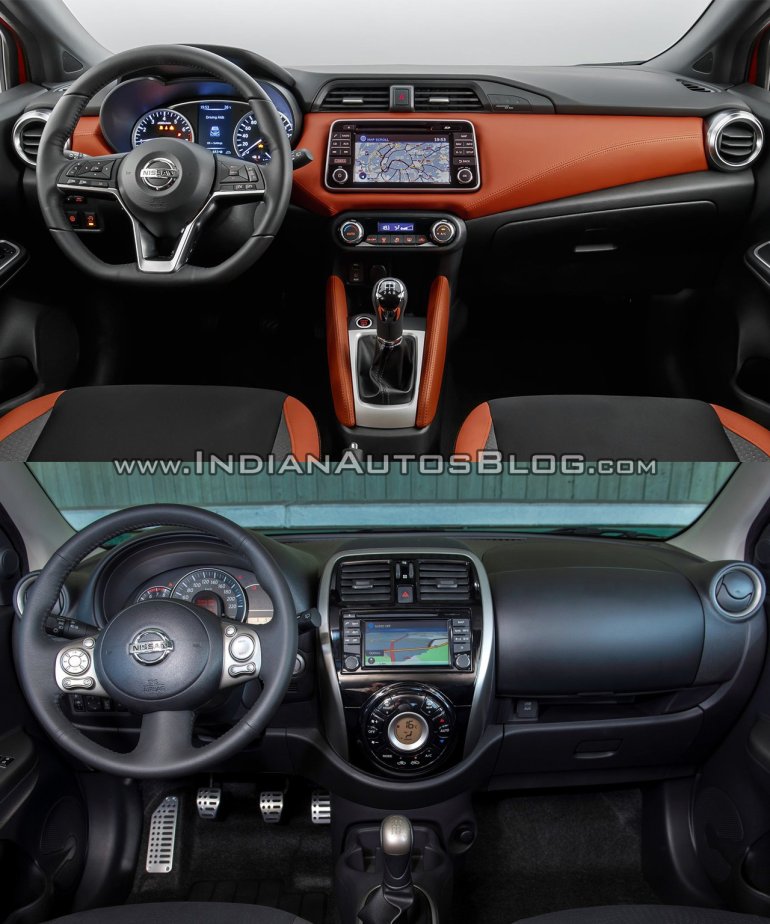 Inside, the 2017 Nissan Micra draws inspiration from the Nissan Kicks compact SUV which was launched in South America this year. A three-spoke multifunction steering wheel, a 5.0-inch screen for the instrument panel, and a 7.0-inch full colour infotainment system with satellite navigation and Apple CarPlay smartphone integration are to be found inside the new Micra, as is a 6-speaker Bose Personal sound system.
On the powertrain front, the 2017 Nissan Micra is announced to get a 0.9-liter turbocharged three-cylinder petrol engine (90 hp and 140 Nm), a 1.0-liter naturally-aspirated three-cylinder petrol engine (73 hp and 95 Nm of torque) and a 1.5-liter four-cylinder diesel engine (90 hp and 220 Nm). All engines are announced with a 5-speed manual gearbox.