Type 327 Fiat Uno gets its second facelift.
Fiat has introduced the 2017 Fiat Uno in Brazil. The MY2017 update has brought new looks, engines and a host of new features to the Fiat Uno.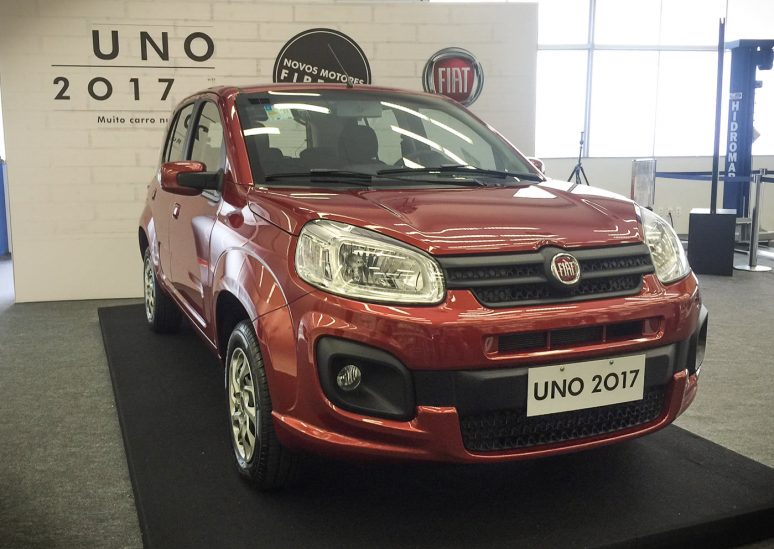 On the outside, the 2017 Fiat Uno gets some styling changes such as new design grille, restyled bumper, repositioned fog lamps and new alloy wheels (on the Uno Way and Uno Sporting variants). Inside, the instrument panel features graphics.
The MY2017 update brings significant mechanical changes to the Fiat Uno. The 2017 Fiat Uno debuts FCA's two FIREFLY engines. The new engines are flex-fuel (petrol-ethanol) units available in 1.0 and 1.3-litre displacements, whereas the transmission choices include 5-speed manual and Dualogic AMT.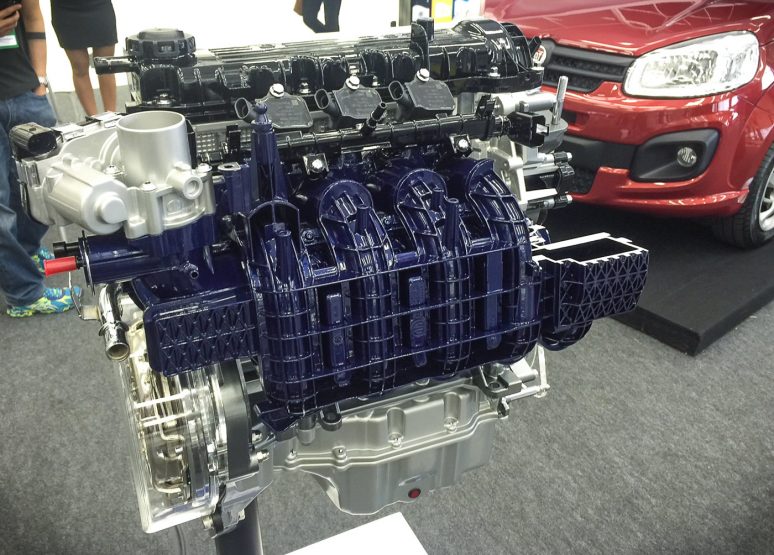 Also Read: Fiat Punto successor to launch in Brazil in August 2017
The 1.0-litre three-cylinder engine produces 72 cv (72 hp) and 10.4 kgf.m (101.99 Nm) of torque running on petrol and 77 cv (77 hp) and 10.9 kgf.m (106.89 Nm) of torque running on ethanol. The 1.3-litre four-cylinder engine develops 101 cv (101 hp) and 13.7 kgf.m (134.35 Nm) of torque running on petrol and 109 cv (109 hp) and 14.2 kgf.m (139.25 Nm) of torque running on ethanol.
Electronic power steering with City mode is now standard across the range, and an engine stop-start system is standard in all 1.3-litre engine models.
2017 Fiat Uno - Prices
Fiat Uno Attractive 1.0 - R$41,840 (INR 8,58,955.34)
Fiat Uno Way 1.0 - R$42,970 (INR 8,82,153.7)
Fiat Uno Way 1.3 - R$47,640 (INR 9,78,026.59)
Fiat Uno Sporting 1.3 - R$49,390 (INR 10,13,953.26)
Fiat Uno Way 1.3 Dualogic - R$51,990 (INR 10,67,330.02)
Fiat Uno Sporting 1.3 Dualogic - R$53,690 (INR 11,02,230.21)
[Images from CarPlace Brazil]