The 2017 Chrysler Town & Country will debut at 2016 NAIAS in Detroit.
The next-gen 2017 Chrysler Town & Country (2017 Chrysler Minivan) goes on sale next year, but details on its launch were sketchy. However, an FCA document, accessed by Indian Autos Blog, gives the first official confirmation that the 2017 Chrysler Town & Country minivan will be revealed in January 2016. The next-gen model will have its "marketing launch", with on-sale date presumably just around the corner, in North America, in April 2016. Moreover, the document also confirms that there will be a hybrid variant.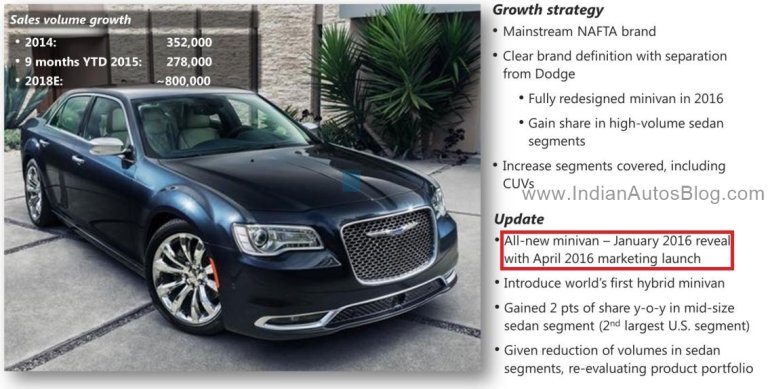 The 2017 Chrysler Town & Country is currently being tested on public roads and is believed to have reached the end of its pre-launch development. The 2017 model year will mark the entry of the popular American people mover into its sixth generation. Spyshots have indicated that the all-new model will continue with a pure MPV body style, and won't adopt the new trend in Europe where MPVs have started getting a crossoverish shape.
Reports say that the current 3.6-liter V6 engine is said to be replaced with a 3.2-liter V6 engine. The new engine would be linked to a 9-speed automatic transmission.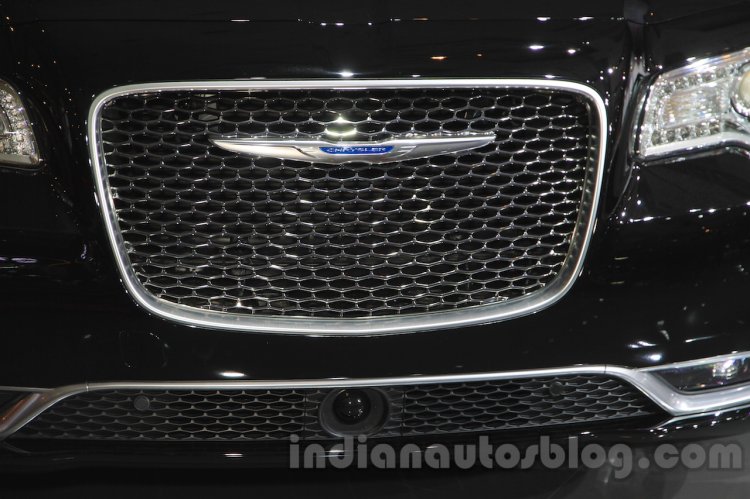 The standard variant with the gasoline engine is likely to go on sale first, with the electrified variant trailing it by a few months. Chrysler is aiming to be the first company to launch a hybrid minivan with the Town & Country Hybrid. Further down the road, the company will also, reports say, introduce a three-row crossover in 2017. This crossover would also gain a plug-in hybrid variant the same year.