Could be named Tiguan Plus.
A 7-seat variant of the 2016 VW Tiguan crossover has been rendered by Remco Meulendijk. The three-row model that was first confirmed by Volkswagen America CEO Michael Horn to Car Advice Australia in January, is expected to debut next year and launch in 2017. The larger model is believed to be among the four new models the German carmaker is planning to introduce in India.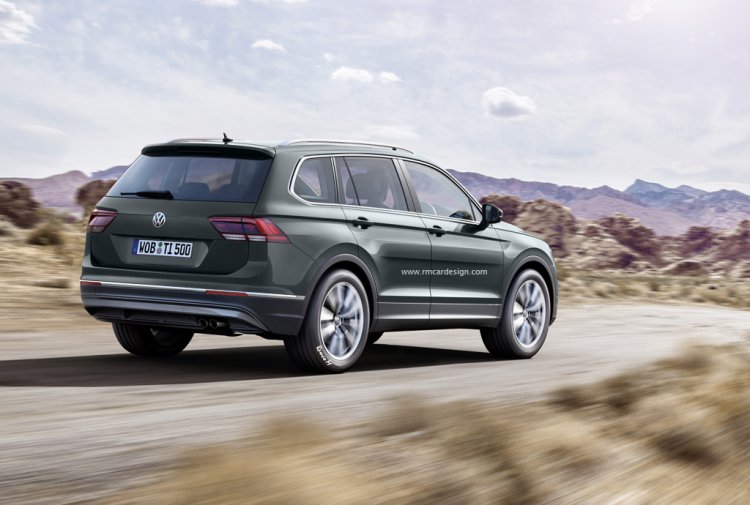 Thus far, only three features are confirmed about the 3-row Tiguan - a longer wheelbase, a 7-seat cabin, and a larger boot space exceeding 500 litres of volume.
The 2016 Volkswagen Tiguan (5-seater) was unveiled at the 2015 Frankfurt Motor Show (IAA 2015). It is bigger than the outgoing model by 70 mm in length, 30.5 mm in width, 33 mm in height and 76 mm in wheelbase. Despite up-sizing, the new version is 50 kg lighter because of the transition from the PQ35 platform to the MQB architecture.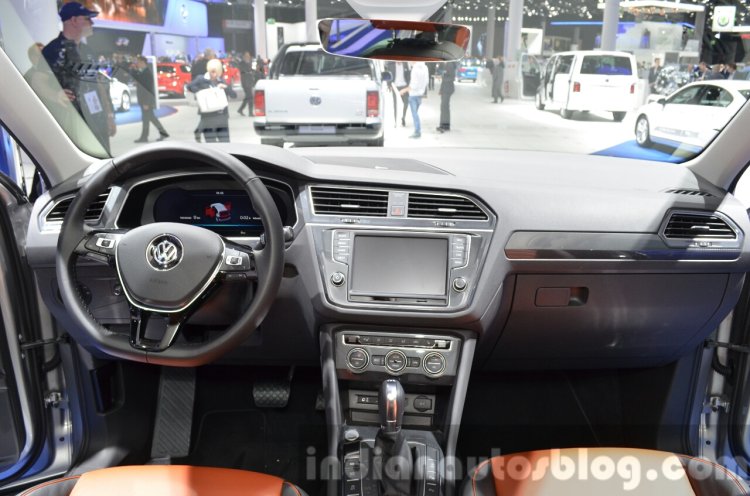 The VW Tiguan 7 seater is likely to receive the same set of engines the 5-seat model does. This includes 8 engines, of which 4 are petrol-powered and 4 are diesel-run. All of them are turbocharged and Euro 6 compliant featuring stop-start and battery regeneration systems. All-wheel drive is optional.
[Rendering - mcardesign]