Current 3.0-litre turbo-diesel traded in for a 2.8-litre four-cylinder.
A leaked spec sheet reveals the new mechanical changes on the 2016 Toyota Prado. If the spec sheet is legit, this will be the second major update for the Prado, following the first one in 2013.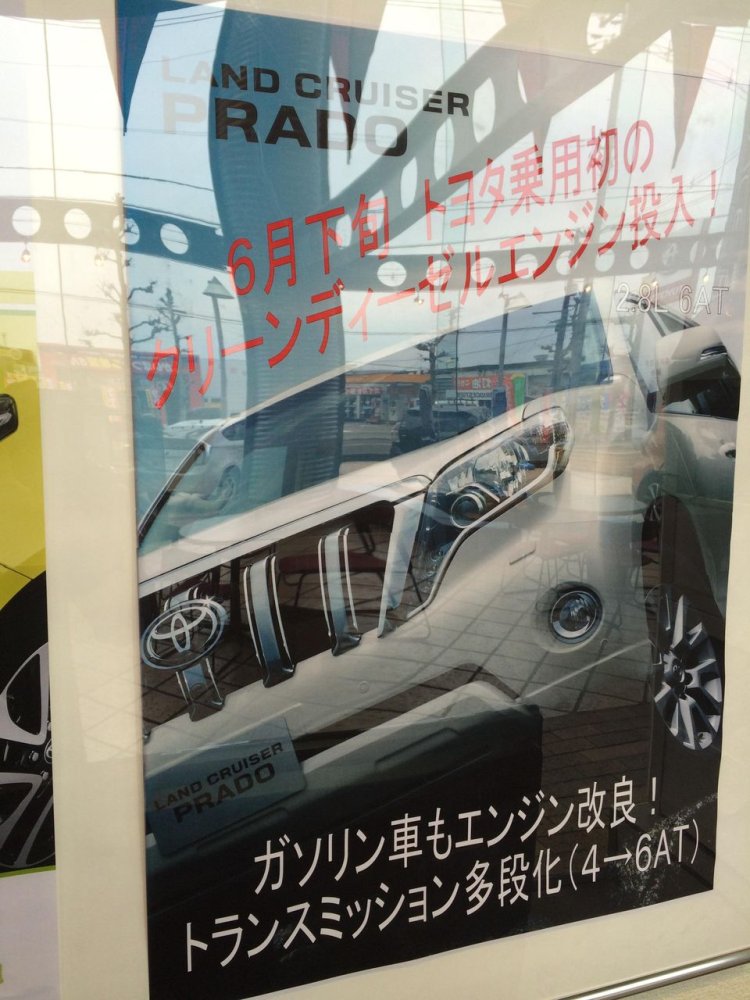 According to the poster and spec sheet, the 2016 Toyota Prado will ditch the 3.0-litre turbo-diesel for a 2.8-litre four-cylinder from the next generation Hilux. It is capable of 174.2 hp at 3,400 rpm and 450 Nm at 1,600 rpm - 2,400 rpm, and can return a fuel economy of 11.2 km/l and bestow the car with a top speed of 175 km/h. Also new is a six speed automatic transmission that will replace the current five-speed unit.
Body changes include two new exterior color options, and optional LED headlamps. The looks of the car however are not tweaked.
For petrol preferring markets, the Prado will retain the 2.7-liter petrol engine with Dual VVT and a six speed automatic transmission.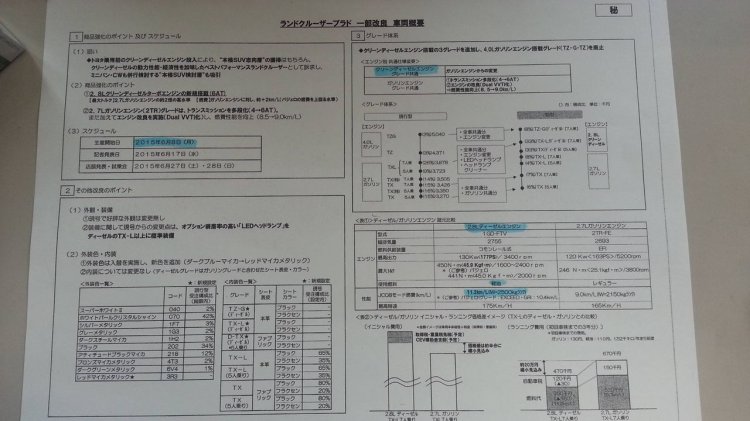 Prices for the 2016 Toyota Prado in Japan will start at JPY 3,696,909 (INR 19.67 lakh) for the TX 5-seater variant, while the 7-seater TXL and TZG will cost JPY 4,374,182 (INR 23.3 lakhs) and JPY 4,779,636 (25.4 lakhs), respectively.
Also Read: Toyota unveils new 'GD' engines for 2016 Toyota Fortuner, Innova
The report also suggests that production of the current model will end on June 5, and that production of the updated model with the new diesel engine will begin on June 15. The announcement of the updated Prado is expected to take place on June 27.
2014 Toyota Prado - Image Gallery
[Source: Livedoor.jp]