To be offered with a manual and an automatic transmission.
The 2016 Toyota Innova is scheduled for its global unveil in Indonesia on November 23. Here is a brief comparo of the diesel versions of the 2016 model versus the outgoing Innova. The existing Innova is powered by the 2.5-litre (2KD-FTV) engine with four cylinders inline, and a turbocharger with intercooler. The engine is offered only with a 5-speed manual transmission. The motor produces 102 PS of maximum power at 3,600 rpm and 200 Nm of peak torque between 1,200 and 3,600 rpm.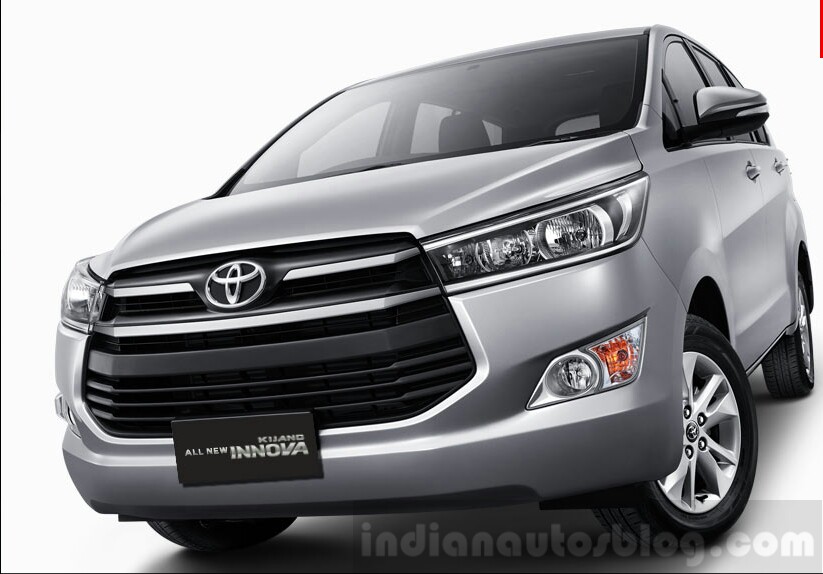 The 2016 Innova diesel gets a brand new, 2.4-litre (1GD-FTV) engine with inline-four cylinders, 16 valves, DOHC and VNT with Intercooler. This motor will be available with a choice of a 5-speed manual and a 6-speed automatic transmission. The maximum power produced by this GD-series engine is 149 PS at 3,400 rpm, the peak torque on the manual version is 342 Nm between 1,200 and 2,800 rpm, and that on the automatic variant is 360 Nm.
Also Read: Toyota Corolla Altis Limited Edition arrives at dealership ahead of launch
The new-generation Innova will be launched in Indonesia first, in three variants. The low- and mid-level variants will be shod with 205/65-R16 tyres and the top-end model will receive 215/65-R17 tyres. The older Innova uses 205/65-R15 tyres.