Celebrates 25 years of the nameplate.
[Can't watch the video above? Head to Youtube]
Fans of the lightweight, small roadster can now rejoice as Mazda have unveiled the fourth generation of the MX-5 Miata at a glittering event in Montreal. The launch also celebrates the 25th anniversary of the Mazda Miata, a roadster that allowed people to enjoy RWD fun on a tight budget.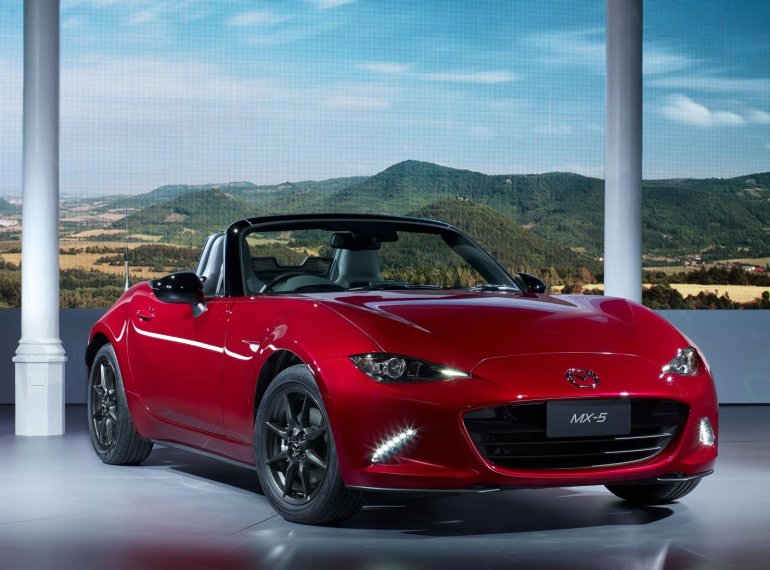 The latest MX-5 follows Mazda's latest Kodo design philosophy that has also influenced other products in the Mazda range. It sits on a new RWD architecture and weighs over 100kg less than the outgoing model, which promises some real fun around corners. It is 105 mm shorter, 20 mm lower and 10 mm wider than the previous MX-5, sticking to its compact nature since it first came out.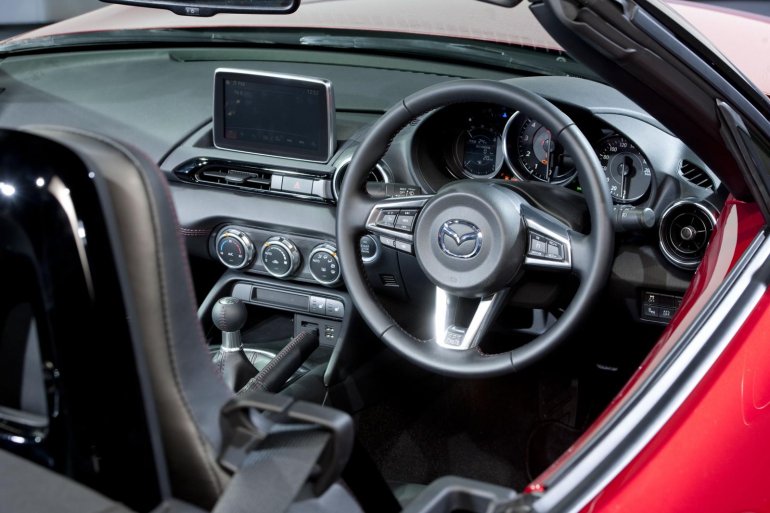 Under the hood, the MX-5 will be offered with a choice of two gasoline direct injection engines, one displacing 1.5-liters and the other displacing 2.0-liters. They're coupled to a SKYACTIV-MT six speed manual transmission. Mazda hasn't revealed power outputs of both the engines, but they're rumored to produce 155 bhp and 200 bhp respectively.
The engine position is pushed further to the middle of the car, effectively making it a front mid-engined roadster, and closer to the ground for a lower center of gravity. Mazda will launch the MX-5 next year as a 2016 model. Prices will be announced once the launch date comes closer. You can get more details from the press release below the gallery.
2016 Mazda MX-5 Miata - Press Release
[Can't see the press release above? Head to Slideshare]