Update - Chinese auto media 163 is saying that the Chinese-made 2016 Ford Taurus will be launched in September following its unveiling in Shanghai on April 20. Prices, to be announced then, would be set at about 300,000 yuan (INR 30.19 lakhs). Its domestic competitors would be the Buick LaCrosse, and the Toyota Crown.
The car reportedly measures at a length of 4,996 mm and a wheelbase of 2,949 mm. Adds the report, the car's center console would differ in the overseas model and the Chinese-specification would have electrically adjustable rear seat with massage function and a panoramic sunroof.
April 3, 2015 -
Ford's flagship sedan gets a complete overhaul.
Ford today announced that it will unveil the next generation Ford Taurus at Auto Shanghai 2015 which starts on April 20 for the media. The Blue Oval said the car has a "sophisticated design, roomy space and advanced technology".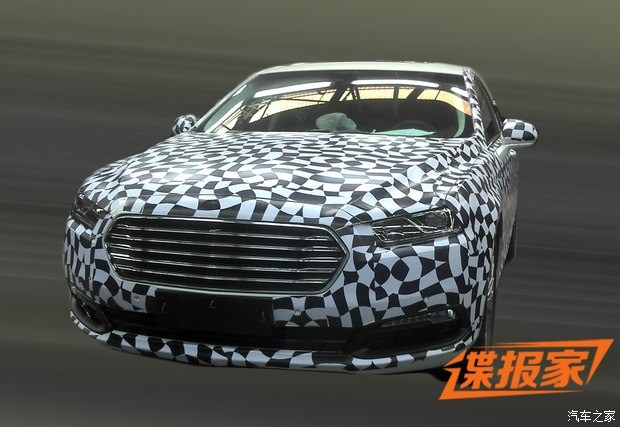 A private premiere of the car will be staged on April 18, as the nameplate is being introduced in China for the first time. Ford says the new Taurus is designed especially to satisfy Chinese customer needs and is made using its global expertise in design and development.
The press release did not share further details but well-informed reporters on the web write that the car will drop the current EU C/D platform that is shared with the Volvo S80 for the Ford CD4 platform which is used on the new Mondeo and the Edge. Thanks to the switch, the 2016 Taurus is expected to be significantly lighter than the current model, and is believed to use 2- and 3.6-liter V6 Ecoboost engines.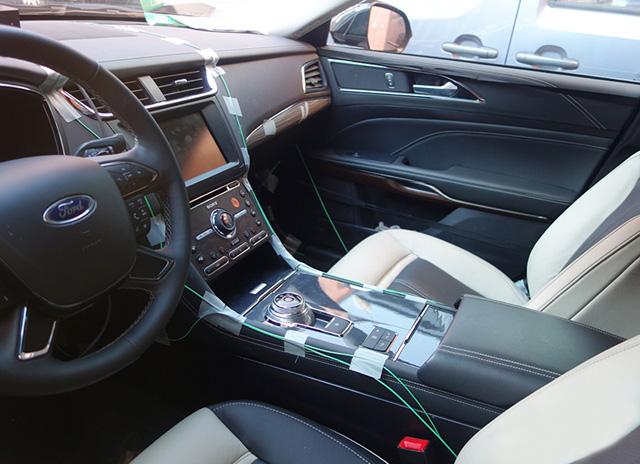 Chinese spyshots show the car with a hexagonal grille, daytime running lights and slender headlamps. The interior has a large LCD monitor, electric seat adjustment, and a new rotary dial and paddle shifters for gear selection.
Expect the Hyundai Azera/Toyota Avalon rival to hit the ground running with sales in China starting in mid-2015, followed by the global roll-out commencement later this year. Considering that the market is unreceptive to luxury sedans in the D-Segment from mainstream car brands, the Taurus is not coming India-ward in the foreseeable future.
[Source - 163.com]