Design will build upon the current car rather than a new design altogether.
At their press conference in Detroit, Chevrolet dropped a teaser of five new models that are expected to be unveiled this year. Of the five silhouettes, one of them looked familiar to the 2-door Camaro, suggesting that Chevy is all set to unveil its next generation this year.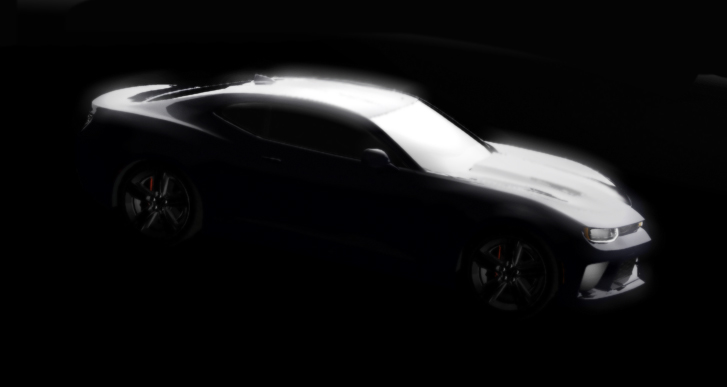 Thanks to the folks at CamaroNews, who obtained the teaser and made slight modifications, here is a better look at the final design of the 2-door muscle car. By the looks of it, the design builds upon the current car rather than following a new design direction altogether.
Changes include a sharper front end and a sleeker design, resulting in an overall aggressive yet refined approach. GM's Design Chief Ed Welburn once said that design elements from the 2015 Chevrolet Corvette C7 will trickle down to other products. So expect the next generation Camaro to feature a few elements from its more powerful brother.
The next generation Camaro is also expected to be lighter, thanks to a new platform and materials. Under the hood, it will still feature 6- and 8-cylinder engines. It wouldn't be surprising if Chevrolet also introduced a turbocharged 4-cylinder engine to rival the 2015 Mustang EcoBoost.
Also read: Next-gen Chevrolet Beat (Spark) to be a rebadged Opel Karl – Rendering
The other models to debut this year are the new Malibu, Spark, and the Cruze. GM believes that 95 percent of the U.S. Chevrolet lineup will be all new or significantly revised, by the end of 2015.
[Source: CamaroNews]