The Smart ForTwo is due for a product overhaul sometime next year. The next generation 2015 Smart ForTwo is expected to be made by Renault as well, under the Daimler-Renault-Nissan joint venture.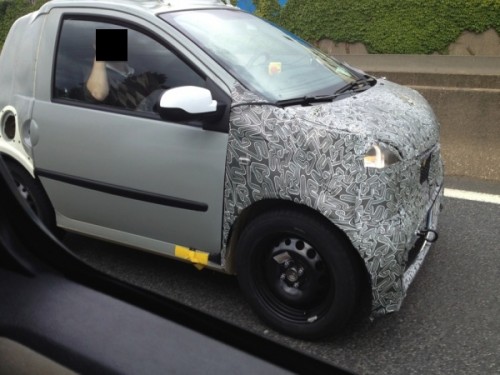 While Daimler has access to the engines from Renault, the French car maker could also make a badge-engineered cars. What you see here are spyshots taken by Autoplus reader Nest, somewhere in Lyon, France.
For all you know, this could be the Daimler Smart ForTwo testing with Renault logos and taillights. Or this could be Renault's version itself. While we can't come to a conclusion on that, it's safe to say that the new car has about the same footprint as the outgoing model.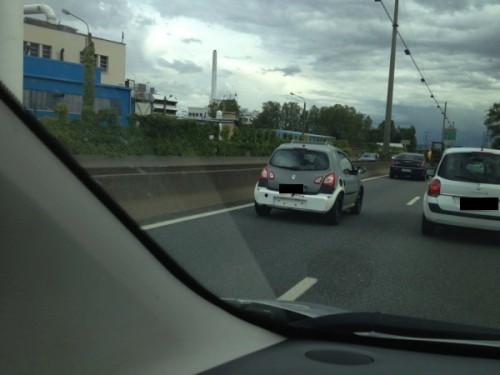 Only last week, we reported that Daimler had expressed keen interest to learn about the 1.0-liter Ford EcoBoost engine, and that in return Ford would be imparted some knowledge about Daimler's lean burn Euro 6 engines. It's quite possible that the next Smart ForTwo would be powered by a complete range of turbocharged petrol and diesel engines. Right now, only a single engine in the lineup is a turbo petrol.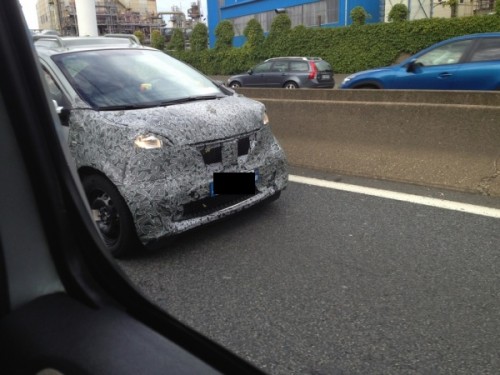 Renault have a small 0.9-liter three-cylinder turbocharged petrol engine, which is sold in cars such as the Renault Clio. This could be an ideal fit for the 2015 Smart ForTwo.
Renault have shown strong interest in the Quadricycle/City car segment. The Renault Twizy was introduced last year in the European market and the recently shown Twin Run Concept will also spawn a city car.
[Image credits - Autoplus.fr]